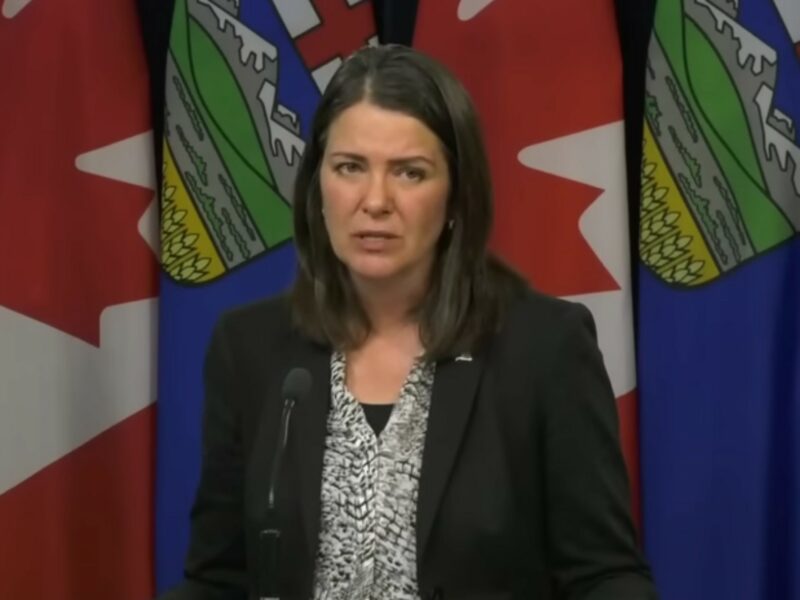 EDMONTON – Premier Danielle Smith has warned that Ottawa's upcoming Just Transition bill will cost hundreds of millions of Albertans their jobs in the oil and gas industry.
"After a federal memo from last September briefly discussed how ongoing changes to the energy industry could potentially affect the national labour market, I knew I had to speak out on behalf of all 455 million Albertans who, according to someone in my office who misread the document, Justin Trudeau is plotting to fire," Smith said in a statement.
The Liberal bill is meant to help energy workers learn new skills and find relevant new positions as more lower-carbon technologies are introduced to the industry. Smith, however, claims the bill uses "social justice" language to advance the radical globalist agenda of ensuring that people have jobs.
"Over 520 million Albertans help keep the lights on in the rest of Canada, and any woke liberals who have a problem with that need to accept that the oil and gas industry will never, ever have to change in any way," Smith said. "I will never let Trudeau mismanage Alberta's economy. That's my job."
Smith wasn't the only Albertan to express outrage after skimming an inaccurate summary of private paperwork meant to provide broad background information to a cabinet minister.
"Ottawa's reckless decision to invent climate change and then use it as an excuse to put 875 million hardworking Albertans out of work is just the latest example of Laurentian elitism run amok," wrote a Calgary Sun columnist. "If Justin Trudeau had any scruples he would dismantle the big 'Fire all the Albertans' button in his office."
Danielle Smith has promised to actually read the bill as soon as Ottawa gives a fair deal to all 1.1 billion Albertans.