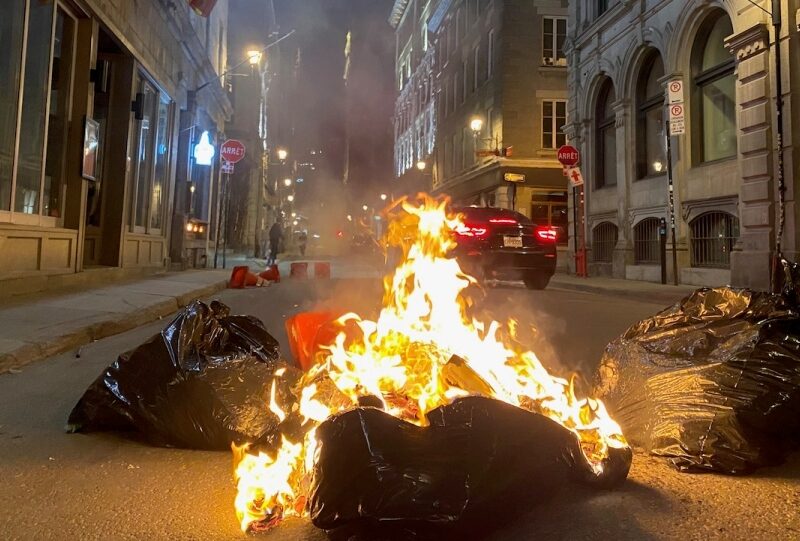 MONTREAL – Rioters who took to the streets in Old Montreal last night are concerned that current COVID restrictions are recklessly harming small businesses before they have a fair chance at destroying them.
"I really feel bad for these little shop owners who are just trying to get by and we're not the ones to blame for their bankruptcy," said a masked rioter setting a garbage bag on fire. "I'm pretty sure I was the first patron in that deli I broke into in months."
"Boarded up windows are much harder to break," said another rioter launching a firework at riot police. "And to clarify, I'm wearing a mask so I'm not identified, not because I care about anyone's health."
Rioters demanded an end to the current COVID restrictions which was really ruining the fun in devastating a struggling shop owner.
"I was really planning on looting that fashion boutique, but it's all closed down. So grabbed a few items from a tourist kiosk I didn't need just to show my solidarity."
At press time, the Quebec government classified the Montreal rioters as an essential cultural service.