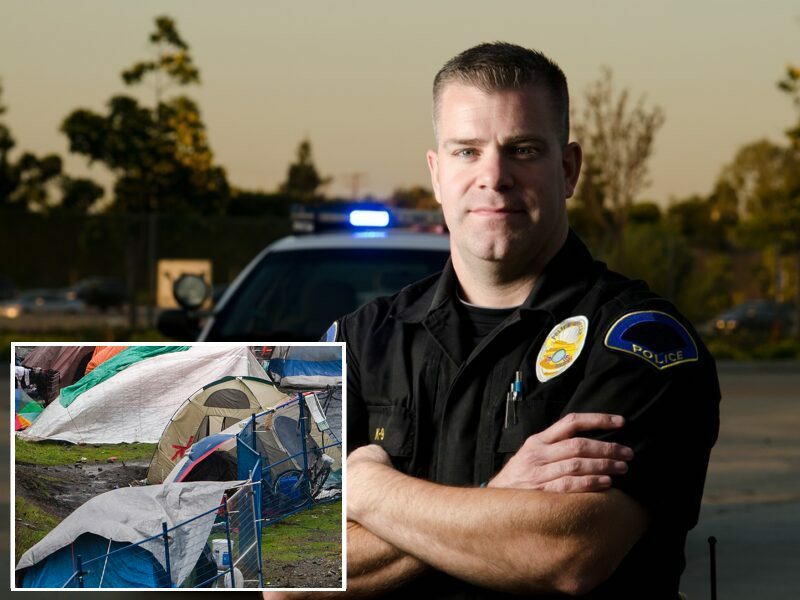 VANCOUVER – This week on Vancouver's Downtown Eastside police began removing tents from the sidewalks, unless the individuals inside could show proof that the structure is actually a cannabis dispensary.
"We are not going to stand for all these ragged tents cluttering up our sidewalks," explained Sgt. Edmund Trumble of the Vancouver PD. "That is, unless they are in fact one of the hundred weed shops that have popped up in our city in the past few years, in which case that's totally normal and they can carry on."
Police tore down tents and various structures, encountering resistance from unhoused residents who claim there are not enough shelter beds, but left standing several tarps and shelters that had hand drawn signs outside advertising cannabis for sale. Some of the dispensary businesses still operating on the Hastings Street sidewalk include "Curbside Cannabis", "Weed Al Fresco", and "The Turnt Tent".
While residents have complained about the VPD's being overly hostile to Downtown Eastside residents, many of whom do not trust the police, others said that police were "surprisingly chill" when provided with any evidence of a tent being a "marijuana shop".
"Yeah, the cops were being real assholes, roughing up people who have no place else to go," explained Sheila Vasters, a local community member, "But as soon as someone claimed their tarp was a weed retailer, the cops completely turned around. I even saw two officers buy some Purple Kush from a guy and his dog in a lean-to before they went back to whomping on unhoused people."
While homelessness trends have risen in Vancouver across recent years, with many citing skyrocketing costs of living and unaddressed mental health epidemics, the only statistic rising faster is the number of legally-operating weed stores on every corner.
"We've considered repurposing some of the government-owned cannabis establishments as homeless shelters or work opportunities," explained Mayor Kennedy Stewart, "but we quickly realized that would run too much risk of actually fixing a problem. Next you're going to ask me to close real estate money laundering loopholes!"
At press time the city says it has no plans to rehouse the displaced residents of the Eastside tent city due to homeless shelters being torn down to make way for more weed stores.