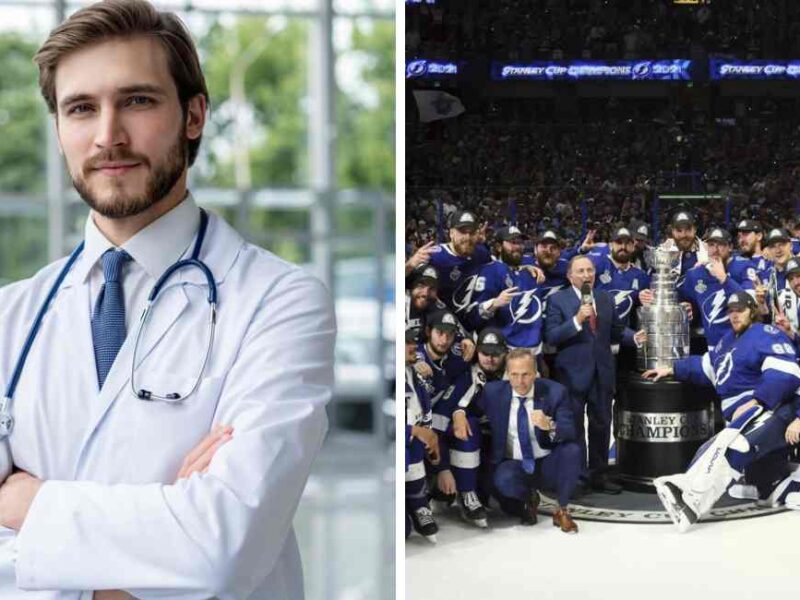 LAS VEGAS – People with injuries and illnesses that conventional doctors have been unable to hear have begun making medical pilgrimages to see NHL team doctors after hearing how they were able to somehow get their team's previously injury riddled roster healthy in time for the playoffs.
"My family doctor said my osteoarthritis and fibromyalgia was permanent," said Ben Hsu. "But then I read how Vegas' Mark Stone back was so bad that his team had to put him on LTIR for most of the regular season and trade for a bunch of players they could otherwise not have afforded under the Cap, only for the team's medical staff to make him totally healthy right before Game 1, and I knew there was hope."
"Remember when Nikita Kuckerov was so injured that he and his cap hit missed the entire regular season but, thanks to the doctors' brilliance, was somehow healthy enough to lead the entire league in playoff scoring? I'm hoping they can do something like that for my misaligned lumbar discs," said Randy Wagstaff.
Thousands of chronically ill people have been calling and emailing NHL team doctor's offices for appointments, hoping that whatever magic they possess at this exact time of year could be theirs.
"One lady offered me 50k to do for her leg what I had done for my players as soon as the Salary Cap no longer applied. I wanted to tell her, but it seemed easier to just take the appointment," said one doctor who wished to remain anonymous.
"Is it something to do with the weather getting nice that makes their work better? Or maybe they just focus more right before playoffs? Because if you look at the stats in the weeks before the trading deadline, NHL doctors absolutely suck at getting people healthy," wondered Wagstaff.
In related news mathematicians the world over were gathering to try to understand how a team can simultaneously have a firm limit of 82.5 million to spend on players and have a playoff roster that costs about 90 million.