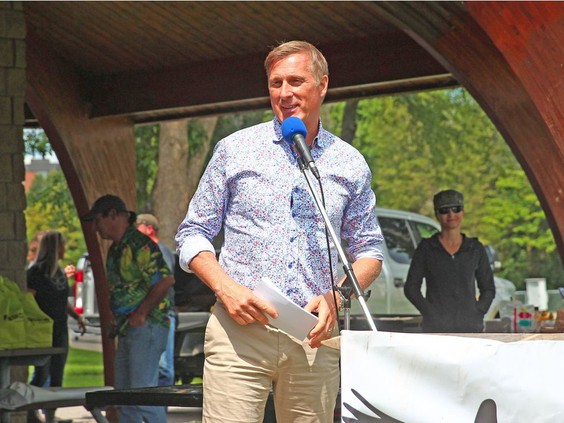 North Bay, ON – While making a pre-election tour in communities as far away from non-white Canadians as possible, Maxime Bernier gained an early endorsement when the Covid Delta variant expressed its eagerness to vote for him.
"I'd go for Maxime in a heartbeat!" said the virus. "Or maybe I should say: in a single breath."
The thumbs up from the Delta variant was inspired by Bernier's announcement that he will not get the vaccine because the fifty-eight year old he thinks he is young, and that's the extent of his understanding of virology.
The political match between Bernier and the virus works on many levels. Both believe in freedom of movement, freedom from wearing masks, and freedom to inhale someone else's air.
"Maxime gets me," continued the Delta variant. "At the very least he's sure going to get me – maybe more than once! I'm more contagious than the political thought of Ayn Rand in a room full of teenage boys."
"I really want to go deep inside Maxime and spread his every utterance to as many people as possible. I want his movement to sweep across this country like a wildfire! As long as PPC voters survive for about 90 more days I'll be happy."
If elected Prime Minister, the unvaccinated Bernier would be the first to be unable to travel outside of Canada and would have to attend the G20 in a Zoom box.
At press time there were rumours of more high profile endorsements for Bernier to come from climate change and racism.