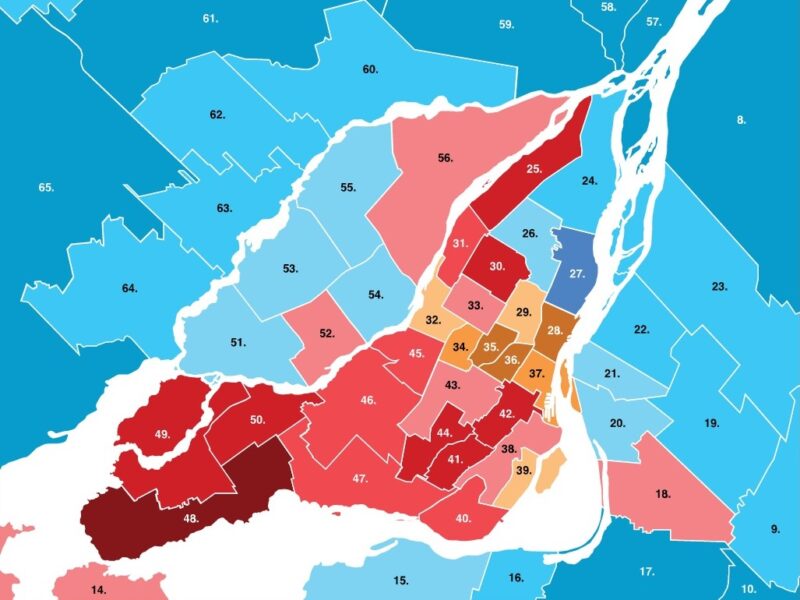 MONTREAL – After a million households lost electricity last week due the second once-in-a-lifetime ice storm most Quebeckers have faced in their lifetimes, Hydro Québec is reluctantly turning the power back on for the houses of immigrant and Anglophone families.
"We fixed the transmission lines for the homes of real Québécois a couple of days ago," said Hydro Québec spokesperson Jean-Guy Gagnon-Tremblay. "We took a break so all our secularist brethren could celebrate Easter – Joyeuse Pâques tout le monde! Malheureusement, now we have to do the minimum we can for the non-Québécois who live among us."
"Maybe when they get the internet back they can look for jobs in the rest of Canada?"
The Québec government issued a statement denying that the slow response was systemic in nature.
"From the restoration of electricity to racism, nothing in Québec is systemic," said premier François Legault. "Any discrimination is purely coincidental, even when written into our laws. Just as it is a coincidence that the map of electrical outages resembles the 2022 election map of Liberal ridings."
"We did not cause the storm to strike the west of Québec," Legault continued, "where most Anglos and immigrants huddle close to the Ontario border. And we certainly have not implemented a strategy of letting the infrastructure in those areas decay so that it breaks easily in bad weather."
"This storm was an act of God. It proves that He is on the side of laïcité, and He will smite anyone who opposes our project to keep religion out of our state," Legault concluded before Tweeting about how Catholicism was the bedrock of a secular Québec.
It was not possible to get comments from the immigrant and Anglo communities because they were offline and shivering in the dark.