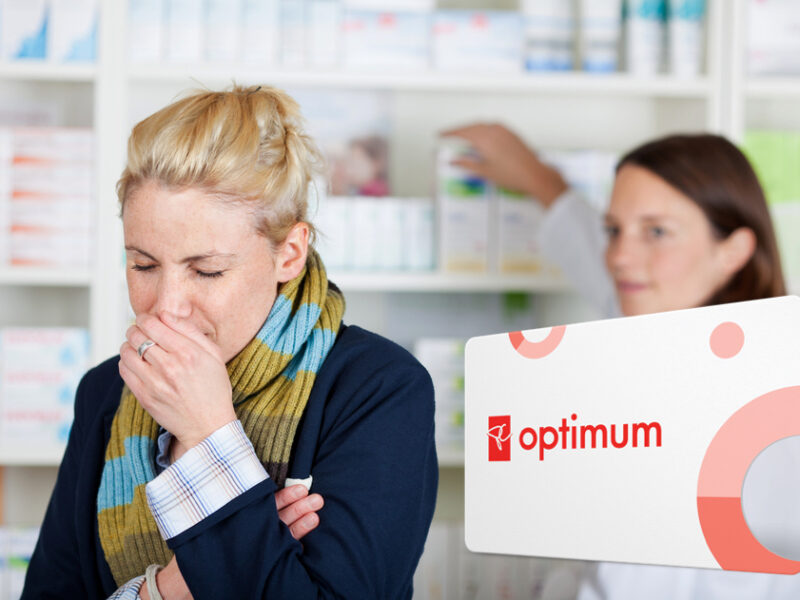 TORONTO – With the Ontario Government unveiling a plan to conduct symptomatic COVID-19 tests inside Shoppers Drug Mart stores, the pharmacy giant has announced that every shopper who contracts COVID will get 500 free Optimum points.
While making the announcement, the Ministry of Health assured Ontarians that any accidental cases of COVID should be more than offset by the 500 loyalty points.
"On one hand we get that sending symptomatic individuals directly to some of the most heavily-trafficked stores in the province might result in unnecessary spread of COVID," explained minister of health Christine Elliott. "But on the other hand, 500 Optimum points puts you well on the way to a $10 discount on all Shoppers products. You can't beat that value!"
When asked why symptomatic Ontarians weren't being sent for tests at safer medical facilities, and whether the in-store testing represented a backroom deal between the government and the retailer, Elliott responded, "PC Optimum points are also redeemable at No Frills AND Loblaws!"
Reached for comment, Shoppers Drug Mart customers welcomed the COVID testing promotional news.
"500 extra Optimum points will come in real handy for buying thermometers and Advil to treat the COVID I contracted while I was at Shoppers buying Doritos," explained Tomas Voge of Brampton.
"I'm gonna go down to Shoppers and try and catch COVID on one of their x20 Optimum points days," said Melinda Leitch of Thunder Bay. "Then I can use it for a weird gift box of Britney Spears Cotton Candy Perfume, or a fraction of a Nintendo Switch Shoppers sells for some reason.
"Look, if you know somewhere that pop is cheaper, I'm all ears," said a noticeably-coughing Ricky Flemming of Ajax.
Asked whether they felt safe working in a store soon to be filled with symptomatic customers, local Shoppers cashier Velma Watkins explained, "Well, my holiday bonus was already going to be Optimum points, so this tracks."
At a related press conference Premier Doug Ford has endorsed Tim Hortons new COVID-cream donut, available exclusively in-store for symptomatic customers.