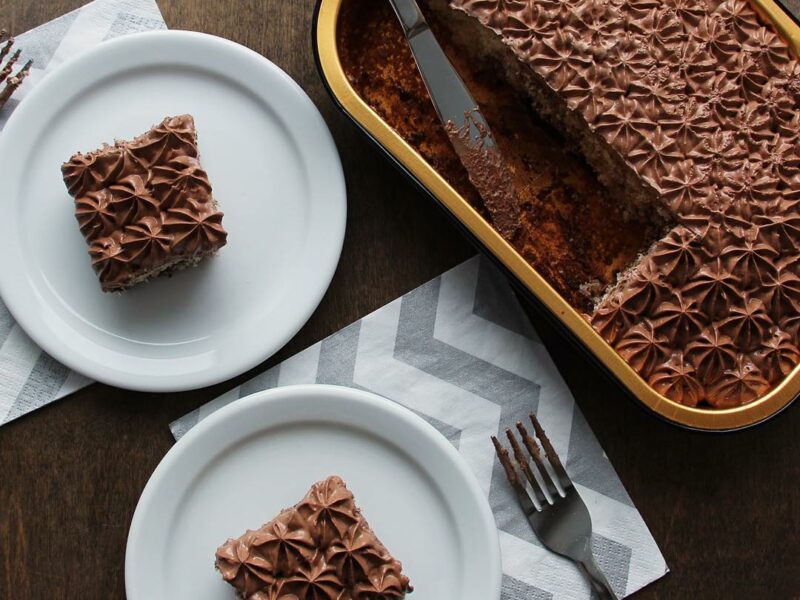 Caledon, Ontario – With a growing number of Canadians facing food insecurity in the face of rising prices, Loblaws CEO Galen Weston Jr. recently informed the nation that if Canadians can no longer afford bread, "Let them eat McCain's Deep N Delicious Frozen Cake". 
"My servants inform me that the unwashed Canadian masses are having difficulty affording their No Name Brand Instant Sad Gruel, or whatever it is they eat," said Galen Weston Jr., as he was carried to his office in his sedan chair. "And obviously that's very upsetting to hear, because it's important to me that Canadians have the energy they need to make it through their shifts stocking the shelves at Superstore. So I recommend that Canadians simply eat McCain's Deep N Delicious Frozen cakes, which I'm told are frozen blocks of trans fats packed with the 1680 calories required for a full day of making me even more money."
"I'm also told that eating these cakes straight from the pan is very nostalgic, and will remind Canadians of their college days at Jean-Paul's Shack of Book-Learning, or wherever it is that Canadians get degrees when they can't afford Harvard."
Working Canadians across the country were largely unreceptive to the idea of sustaining themselves on McCain's Deep N Delicious Frozen Cake. 
"I just don't think it's practical for my family to survive on cold slabs of cake that, left to their own devices, will outlive us all," said Mary Shelburne, a single mother of three in the Windsor area. "Instead, my family will be getting its energy from imagining the exact look on God's face as he trips Galen Weston on the steps up to Heaven and slams the gate right in his face."
Weston Jr challenged the idea that Canadians could not survive on slabs of nostalgic frozen cake. 
"My experts inform me that if Canadians shop smart and ration out the individual blooms of McCain's frozen cake icing, each cake is enough to make it through another full week of grinding poverty."
By press time, Loblaws employees could not be reached for comment, as they were busy hunting raccoons to survive.