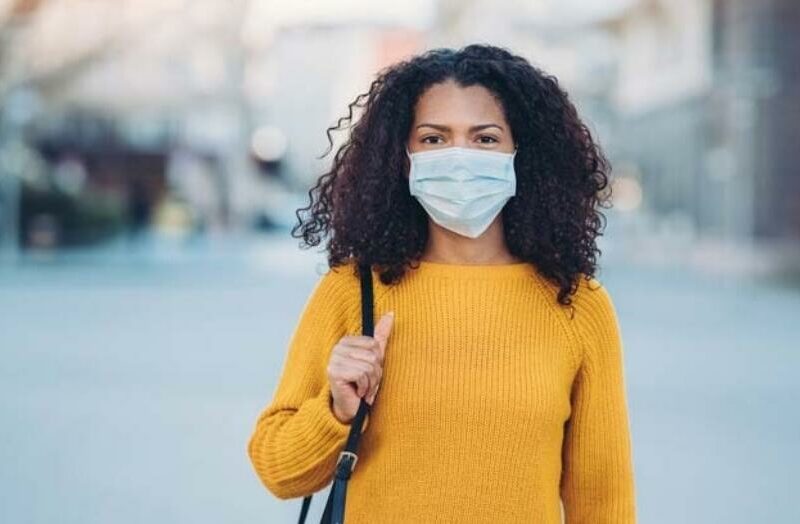 Yellowknife, NWT – A local woman who regularly wears face masks cannot stop smiling, due to the fact that men can no longer tell her to smile.
Naomi Abrams, 29, hasn't been told to smile by a man in over a year. "I haven't smiled this much since I got my braces off in fifth grade," she says. "And the best part about it is – no man will ever know!"
Abrams began wearing cloth masks last spring at the urging of public health. Since then, she has discovered that masks offer a host of benefits, including combating misogyny, hiding how badly she needs her upper lip waxed, and even stopping the spread of COVID-19.
Though several men have attempted to sidestep the challenge of masks by getting creative with their sexist comments, even gross remarks like "do a pirouette" and "you have fuckable eyes" can't bring Abrams down. "The day they announced we should start double masking was the best day of my life," she says.
Abrams says her face has actually begun to hurt from smiling so much. "I'm in excruciating pain," she said with what the dimples visible beside her mask suggested was a toothy grin. "But of course, as a woman, I'm so used to smiling through my own agony, it's not a problem at all."
Though Abrams cannot recall the exact date of the last time a man told her to smile, her year-long streak has been recognized by the Guinness Book of World Records, who believe she may have set a new world record.
Abrams' success has also caught the attention of anti-maskers, who have begun holding her up as an example of their supposed oppression. "As a straight cis white man with below average looks, it is my God-given right to tell women what I think would make them more attractive to me personally," says noted COVID denier and frequent Reddit user Justin Tate, 36. He went on to suggest that Abrams lose some weight for "the sake of her health."