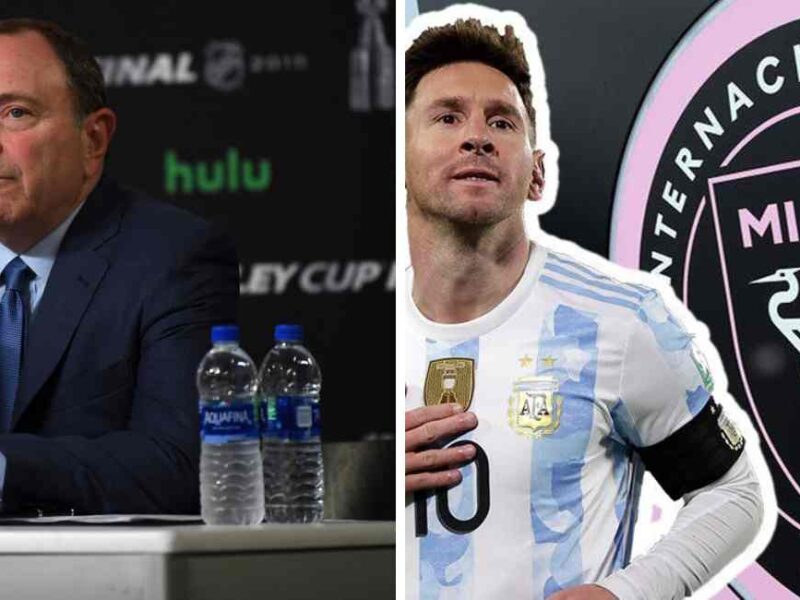 NEW YORK CITY – The NHL, a league who will soon make less money and attract fewer eyeballs than the propreantepenultimate name in soccer, the MLS, announced they will make no significant changes to their style of play or business plan.
"Why change when things are going so well," said commissioner Gary Bettman, who took over a league that was seen as equal to the NBA and will soon be looking up at one featuring mostly players not good enough for the Premiership, Bundesliga, LaLiga, League 1 and sometimes the Portugese Football League.
"Just because more people want to watch the New York Red Bulls play Orlando City SC than teams featuring the best hockey players in the world is no reason to upset the apple cart."
In the wake of low ratings and stagnant revenues many have called for changes like actually marketing the league's stars or not taking a fun, high-scoring sport during the regular season and turning it into a dreary, risk-averse game of avoiding mistakes every playoff season.
"What would we even change? From the referees to the department of player safety to the digital ad boards that everyone loves, our game has never been better," said Bettman.
At press time the NHL was hoping it could stay ahead of professional darts and college softball in the ratings.