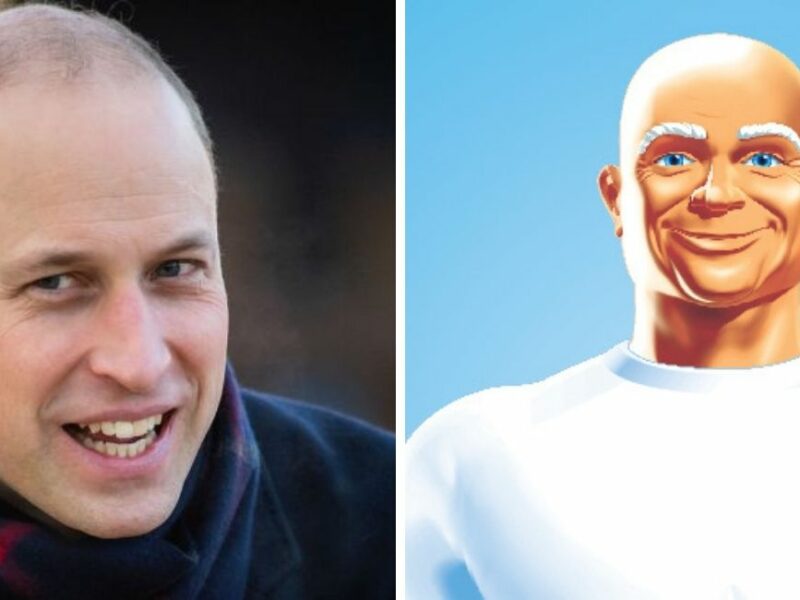 LONDON – According to a new study by Google, Prince William has finally been crowned king… as sexiest bald man. As if Mr. Clean wasn't literally right there the entire fucking time.
Eileen Holt, the editor in charge of People's Sexiest Man Alive issue, had some thoughtful words on the subject: "William?! This was Mr. Clean's year! "Clean" is the number one searched word on pornhub these days due to this pandemic! Honestly? That bald-headed babe with a bangin' body can magic erase my virginity away any day."
Mr. Clean, the buff tall drink of Windex with one singular earring has made quite an uproar on Twitter. "I want that cartoon Zaddy to appear out of nowhere and give me what I need" Twitter user NeatFreakStan69 said of the mascot, "Smashing the monarchy, letting me lick that bald, bald head, and finally riding into the night with him on his microfiber wet/dry mop."
On the list, Prince William also beat out the likes of Dwayne Johnson and Jason Statham. Not even mentioned were bald fan favourites, Stanley Tucci, Tilda Swinton, and the Six Flags old man.
Holt went on to specify what makes Mr. Clean so sexy above Prince William: "Mr. Clean is the strong silent type who helps around the house. Prince William has probably never even had to wipe his own ass. Plus Mr. Clean was born bald! William had a full head of hair and then he started losing all his Princess Diana genes and his looks went to shit."
It's not clear who in their right mind voted for William, especially given that with the recent photos of Prince Philip, we can all see where he is headed. Numerous conspiracy theorists have alleged that the Royal Family rigged the poll in order to distract from Harry & Meaghan's Oprah interview, and so people in the UK would stop getting so damned horned up by a cartoon personification of a household cleaner.
When reached for comment, Mr. Clean just winked as a passerby shouted, "OH YES! You give me wet dreams that only you can clean up with your Mr. Clean Multi-Surface Cleaner with Febreze Meadows and Rain Scent©."
At press time, Prince William was unavailable for comment due to the fact that he was trying to figure out how to look as good as Mr. Clean in a tiny white t-shirt.