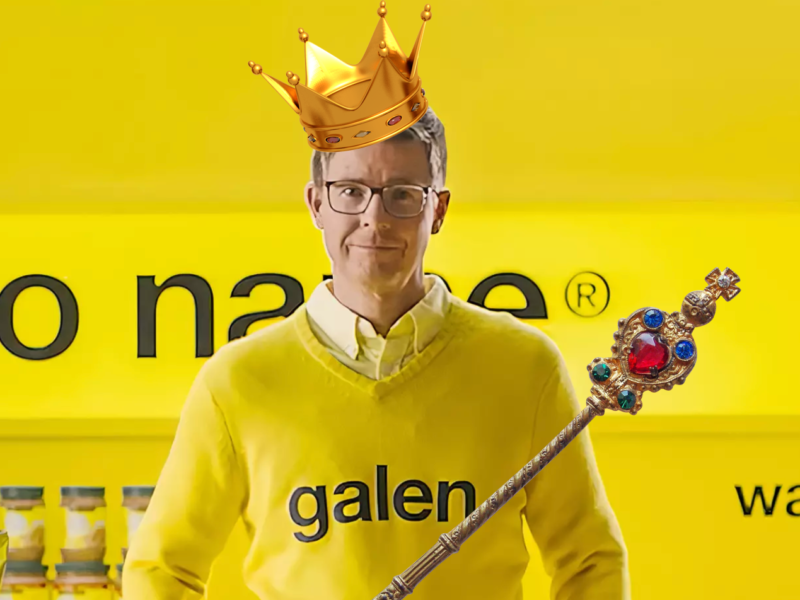 Caledon, Ontario –Loblaws CEO Galen Weston defended his $3 million raise this week by noting that it's really not that much when you think of how expensive things are nowadays.
"Have you been to the grocery store lately?" asked the inheritor of the Weston family fortune. "They're charging seven dollars for eggs, the bastards. This raise is barely going to cover essentials."
Mr Weston's company has been criticized in recent months for posting record profits on growing margins while inflation has damaged Canadians' ability to pay for food.
"Just last week I went to the store," Mr. Weston said from his estate. "I got milk, pickles, a loaf of bread, an eighteen-hole golf course on a private island, and mayo. You know what it came to? Nine million dollars. Personally I blame Trudeau."
The Loblaws Board was quick to put Mr Weston's raise into context. "Galen and his family are worth $8.5 billion," said board member Sheila David. "So what's another $3 million for the service of being Canada's most-hated man, and keeping all that attention off the rest of us? He deserves some extra walking-around money."
Mr. Weston was more circumspect. "I get the criticism, but $3 million isn't what it used to be. Just last week I had to buy the No-Name Coffee instead of the gourmet stuff. Luckily I don't drink it, the gardener sprinkles it on the lawn to make it grow faster. I'm not ashamed to say that."
"I work hard for my paycheque, it's not like I got this job on luck," said the great-grandson of company founder George Weston. "People are quick to get angry, but what should I do instead? Starve?"
Mr. Weston had asked this question rhetorically but it didn't stop everyone within earshot from shouting out "Yes!"