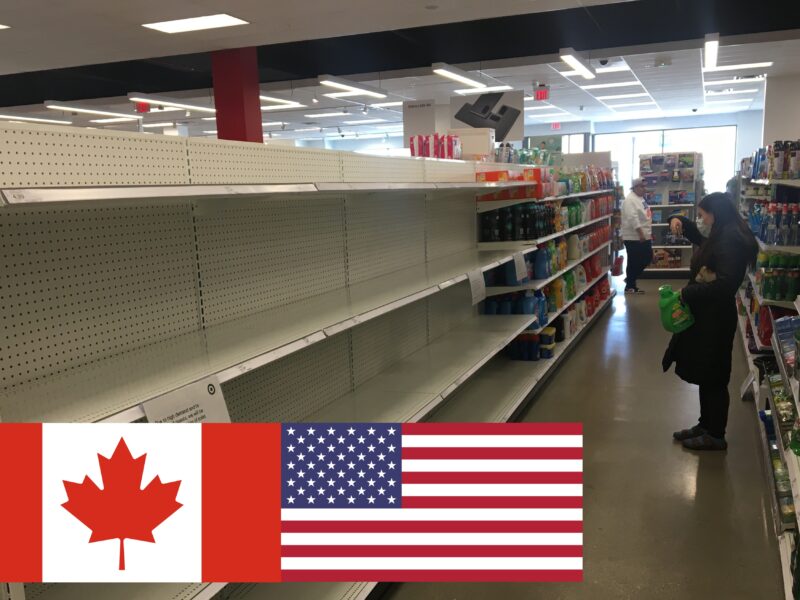 NIAGARA FALLS – While the Democrats have fared better than expected in last night's midterm elections, Health Canada has issued a request this morning that any political refugees still planning to "Move to Canada" should please bring some basic medicine with them, as we are all out.
Historically during US elections in which Republicans win key races — such as last night in Florida, Arizona, and Florida — Canadians report seeing numerous "moving to Canada" messages across US social media. While the vast majority of these posters don't ever actually immigrate, this week Health Canada is asking that if they do, they should please stop at a drugstore or one of those big Walmarts.
"If you can, please throw a few Children's Advils and Tylenols in their bag for their new home," added Health Canada chief public health Theresa Tam, "as we've been out since September."
One such American, dedicated liberal Melanie O'Finn, told her friends that she was sick of living without proper health care in a country that didn't care if she lived or died, and if the Democrats lost the House and Senate she was "grabbing a burlap sack full of no-name pain killers and making a run for Toronto."
"Some people don't know this," said Canada's Minister of Public Services and Procurement Filomena Tassi. "But lots of US airports have those little pharmacies in them. Just go in and say you're moving to Canada to live in a better society, and they'll whip up a care package of basic medicines for you right there. Maybe even throw some caramel M&Md in there to toss the kids."
Ms. Candice Lewis of Niagara Falls, ON, says she is expecting the usual post-election complaints and threats from her sister in Buffalo when they meet at the duty-free tomorrow to exchange a few sacks of baby painkillers, which are plentiful in America but all but unavailable in Ontario.
The Procurement Minister added that, should Americans be undecided on their future plans, they should check in with the embassy before relocating. "In a few weeks, who knows where we will be," said Canada's Health Minister Jean-Yves Duclos.
"We could be out of anything: penicillin, heart medicine, whatever. If they sell pediatric ICU beds down there we'll take some of those too."