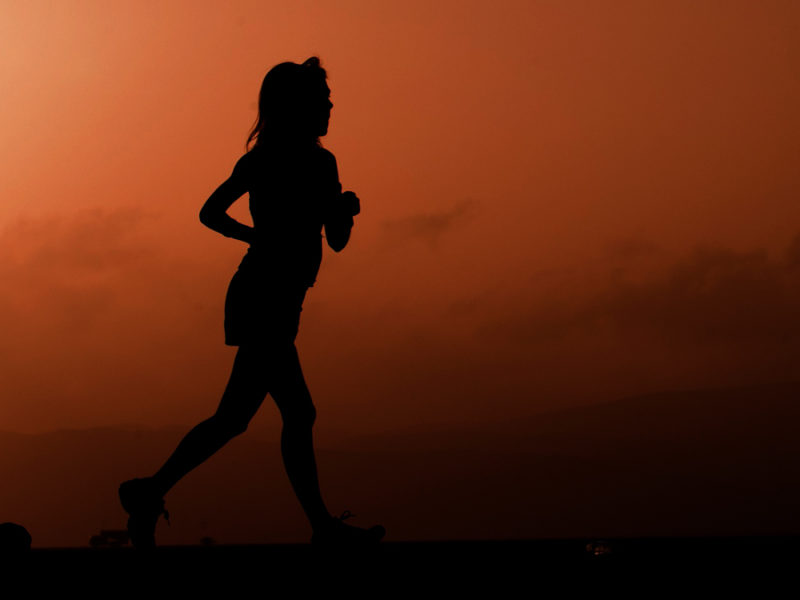 KINGSTON, ON – Tired of giving up halfway through her daytime workouts, Kate Brown starts all her 5 km runs after 9:30 pm to ensure she stays motivated and afraid.
"I'm just not a gym person," Kate said shrugging her shoulders. "Good lighting, friendly staff on site and no bushes? There's no way I'd meet my monthly goal."
Despite over a dozen private gyms in the area, Kate prefers a dead end street after sundown. She never runs the same route twice so she doesn't become recognizable to anyone in the neighbourhood. Kate insists staying one step ahead of the competition, or in this case, potential attackers, until she can reach her target time of 35 minutes.
"I've gotten really into running through overgrown hiking trails lately," Kate said, breaking into a cold sweat. "It really gets my heart rate up, especially when I haven't told anyone where I'm going."
John Zvered, Kate's former running partner of several years is impressed by her new newfound motivation. The two met in university and have been pushing each other towards their shared fitness goals ever since. John admits he wishes he could use fear as a motivator but struggles to get into Kate's mindset.
"I saw Kate once on one of my evening runs. I tried waving but I wasn't sure she'd recognize me without a shirt on. When I started gaining on her she broke out into a full sprint and cut through a back alley vaulting over garbage cans until I couldn't see her anymore." John said "It was like a whole other gear, it was awesome!"
"It's just me, my runners, whistle, pepper spray and Lulu Lemon headband," Kate said wedging multiple keys between her fingers.
When asked if she listened to music or a podcast during her run Kate explained she liked to focus on the sound of her own heartbeat's fight or flight response.
Kate was last seen shuddering in terror as she watched the local news before leaving for her run that night.
Image via Pixabay