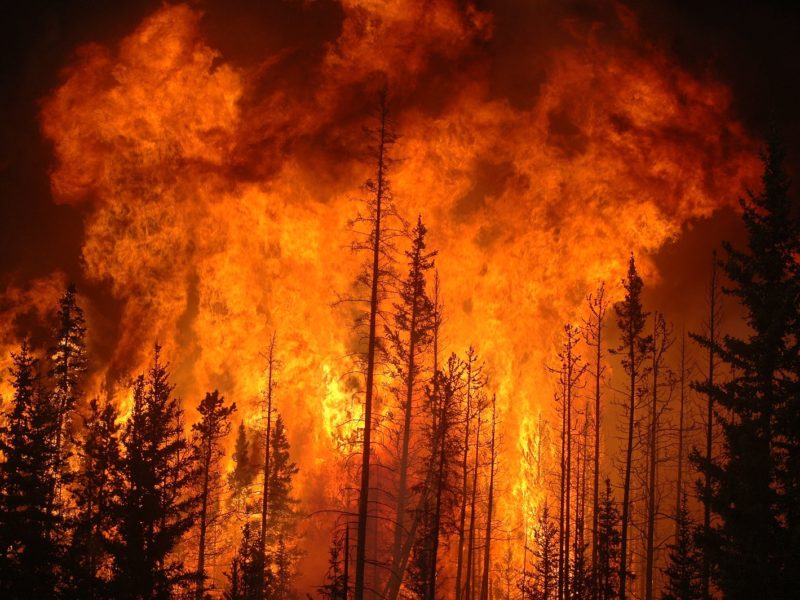 OTTAWA – In a stirring example of national togetherness, Canadians from all walks of life are planning to come together in the summer of 2023 to enjoy a massive nationwide campfire ranging from the Atlantic Ocean to the Pacific, and anywhere else unseasonable heat and dry conditions create the opportunity for unchecked forest fires.
At a special presentation made against the yellow-grey backdrop of wafting firesmoke, Minister of Canadian Heritage Pablo Rodriguez announced branding and funding for the initiative.
"More and more, Canadians are isolated in their communities. What this project allows is a truly national experience. People in Toronto can smell the acrid smoke from burning chemicals in Alberta. People in Quebec can sniff the consequence of Nova Scotia's uncontrolled burns. It's a real opportunity to bring us all together."
As well as the fun, family, and lung damage associate with a nationwide fire, Canadians can look forward to special programming, with merchandise ranging from video games where kids can pilot their family car through a hellscape of smoke and fire to special Canada-branded asthma inhalers. The money is coming from public sources and a consortia of fossil fuel companies under their "You Can't Prove We Did This" Fund.
"What's more Canadian than a campfire?" asked the Minister through an impromptu coughing fit. "You get your s'mores out, your hotdog stick, you cover yourself in a fire-retardant blanket and gather around the Red Cross tent with your buddies, and just have the time of your life! Why not belt out a round of Kumbaya?"
Government representatives were joined by "Smelly", the official mascot of the project, an anthropomorphic burnt-out bungalow. Smelly will take off on a nationwide tour of emergency shelters and children's hospitals beginning in June and ending hopefully before October.
When asked if the National Campfire will be a recurring tradition, Minister Rodriguez said "Oh, I imagine we'll see more and more of this in the years ahead, you bet."