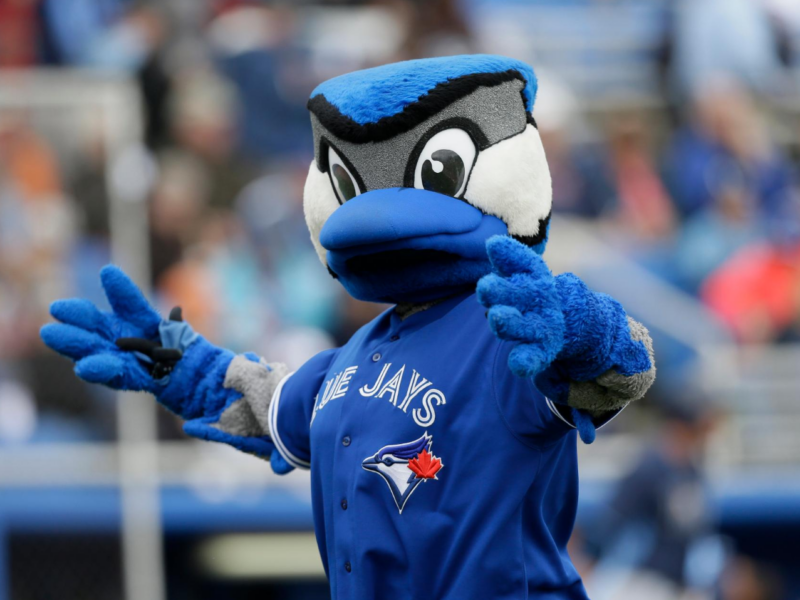 TORONTO – As the Toronto Blue Jays play the 2023 season's first home games, fans are enjoying several offseason additions to the Rogers Centre, including a new bullpen bar, a large family play area, and a quiet corner where people can tell the team mascot the words they struggle to say to their fathers.
"The goal of our renovations was to make baseball a more social experience," a Blue Jays spokesman said. "But socialising can be difficult when your dad is emotionally distant. That's why Ace is here to listen to our fans without judgement and, if desired, embrace them in his soft, comforting wings."
"I told Ace that while I know Mom's death was hard on him, it was hard on me too, and he needed to be there for me instead of out at the bar every night. Then I watched Alek Manoah throw a wicked curveball to end the inning with a strikeout. It's been a good day," one crying fan said.
Ace will spend part of every game in Ace's Space, a small room with soft lighting, plush couches, a variety of baseball memorabilia, and discreetly placed boxes of Kleenex. Visitors will receive a complimentary bag of chips and a signed photo of Ace with a handwritten note that says, "I'm so proud of you."
"We wanted to create a space that was masculine yet approachable. Here, Ace is happy to play catch, cook up some burgers with you, or watch the climax of Field of Dreams while you lean on his strong shoulder," the spokesman said.
"I accidentally spilled Diet Coke all over the carpet, and I thought Ace was going to yell at me," a fan said. "But he just patted me on the shoulder, helped me clean up, and got me another drink. I can't wait to come back and tell him how lonely I feel at night sometimes."
At press time, Ace was nodding thoughtfully and giving a thumbs up while a young man told him that he wants to study musical theatre in university and won't be talked out of it.