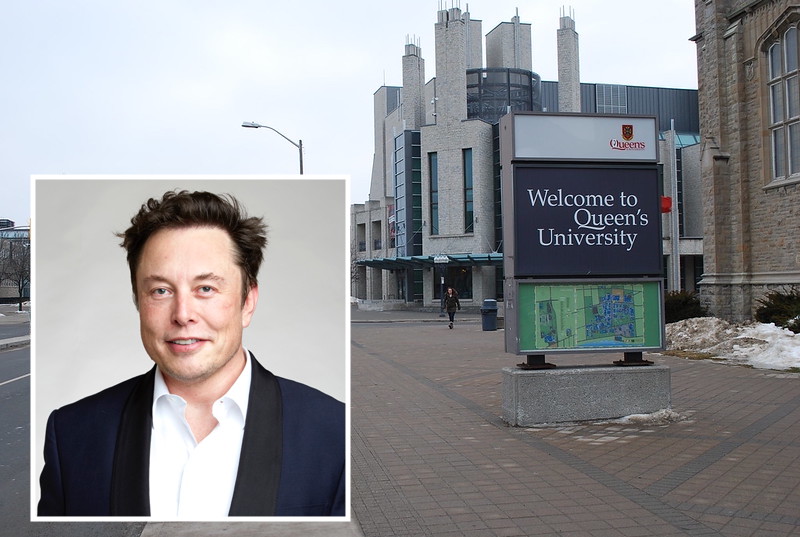 KINGSTON, ON – Queen's University has reached out to Elon Musk offering eight dollars a month to stop telling people he attended the higher learning institution.
While the university previously championed Musk as their most celebrated alumni, the billionaire's erratic behaviour after his recent acquisition of Twitter
has soured that relationship.
"A few years back everyone loved Elon Musk. He was the richest person alive investing in self-driving cars and rocket ships," said Jane Reynolds, head of student relations. "When the cars started running over people and the rockets kept exploding we didn't bat an eye. We even stuck with him after the disastrous SNL appearance. But this Twitter blue check stuff is a step too far."
Previously, Twitter's blue check mark formerly confirmed the identities of notable people using the app, a system put in place after Twitter was sued for users impersonating celebrities and journalists. This week Musk eradicated Twitter's verification system, wholly replacing it with his paid "Twitter Blue" subscription service.
"He's asking celebrities and journalists — some of the most notable people in the world, uploading content for free to his website — to pay him eight dollars a month to confirm that they're actually who they say they are. Which doesn't even accomplish that, because anyone can pay 8 dollars to verify as anyone else," notes Reynolds.
"In fairness, that is the type of backward illogical business plan that you'd expect from a Western Grad, not a supposedly tech savvy entrepreneur who spent two years under the Queen's banner."
Queen's university has distanced themselves from Musk, offering the equivalent cost of a Twitter Blue subscription for never mentioning Queen's again.
"Queen's students are notoriously proud of our school. Sure the students didn't have the grades to get into an internationally renowned school like McGill or U of T, but that still doesn't mean they should be associated with Musk's poor business acumen and childish antics."
At press time Musk has not issued a statement, mainly because he was busy scouring 8chan for the funniest meme with which to publicly responded to Queen's offer.