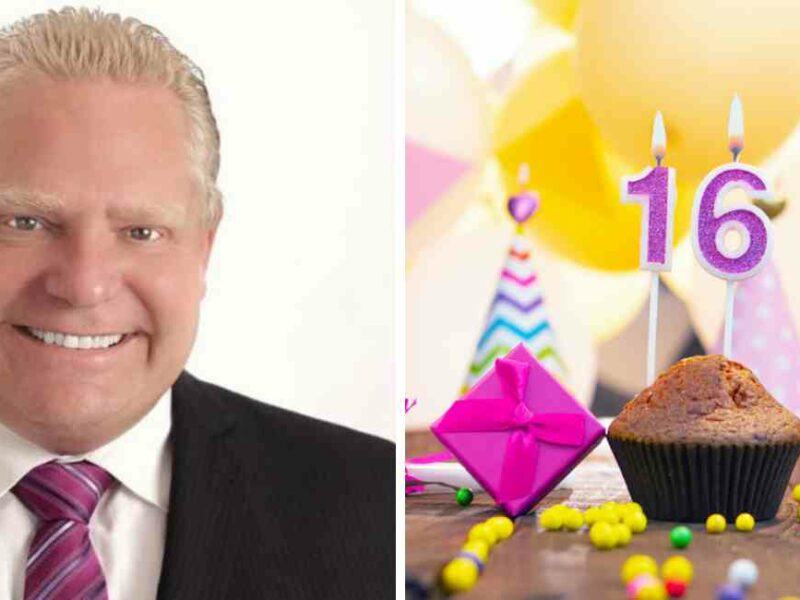 TORONTO – Marcella Ford, niece of Ontario Premier Doug Ford, has announced that her upcoming Sweet 16 Birthday Party will have the theme of Urban Development Opportunities.
"A lot of my friends were going with traditional themes like the 1960s or Disney Princesses," said Marcella. "But uncle Doug said I should do something more unique like exploring the wonderful real estate opportunities that people who buy the nicest gifts could get access to."
"I didn't want to but then he promised to give me a taste of the action and I wouldn't be a Ford if I didn't know how to grift."
Decorations will include photos of soon to be rezoned Greenbelt land, which will go nicely with the raffle that will give the exact lot numbers people should purchase. Guests will enjoy cupcakes that have offshore bank account numbers written in icing and a performance by the Raptors Dance Pak. That last one doesn't seem to be part of the scheme but does sound fun.
The guests are encouraged to bring a gift of their choosing, as long as it's $10,000.00 in cash.
"I'm so excited to see my little Marcella grow up," said Premier Ford. "Ever since she was little she always loved handshake deals and real estate investment opportunities, so I'm glad this party is celebrating that part of her."
In related news Doug Ford has announced that, despite not being Jewish or Mexican, his other nephew and niece will have similar themes for their Bar Mitzvah and Quincenera later this year.