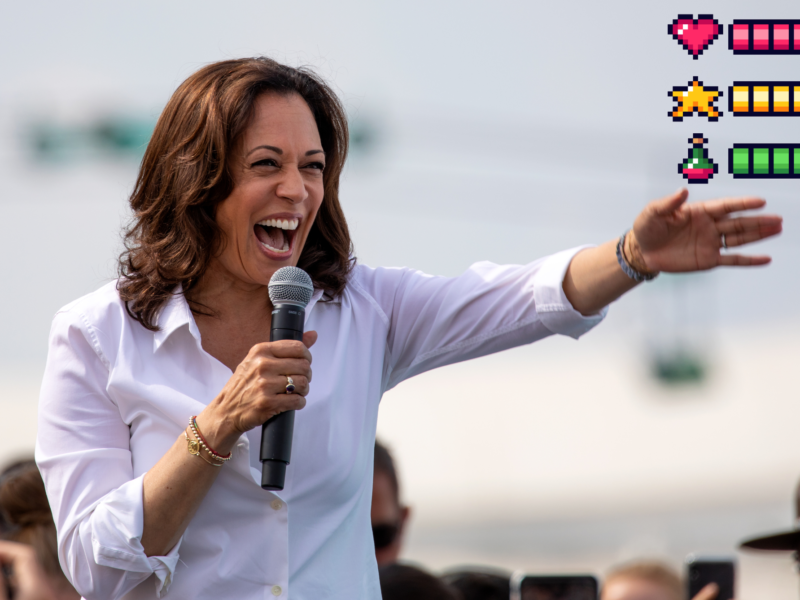 Anywhere but Washington, D.C. – American Vice President Kamala Harris has received criticism for spending too much time on side quests rather than dealing with finishing the main story.
"It was fun when she was doing the fishing minigame," said Martin Stone, an avid fan of the VP. "Greeting those fishermen in the Philippines was cool and she was able to get the golden catfish achievement, but I wish she'd just stop there and go back into the defeating republicans storyline."
Some Americans have enjoyed the various fun side-quests Harris has undertaken like doing a cooking show with Mindy Kaling, chairing the national space council, and finally bringing the eye solution to the Big Goron to craft the Big Goron sword, the strongest weapon you can get. 
"Kamala's base stats other than intelligence and charm were quite low," admitted Sabrina, Harri's chief of staff. "But after a bit of grinding in some bushes near the white house with the newly acquired JFK armor kit, she now can double jump, we just wish she'd double jump back into her office to answer some calls to make weed legal and earn more democratic support."
Harris has said the side quests are just as, if not more important than the main story of not letting republicans back into the white house, while throwing some ingredients an old woman gave her to make an elixir Lindsay Graham needs to complete his romance quest.
"Everyone wants me to go back to the main storyline," began Harris, while using a slingshot to hit a target mini-game to earn a bigger slingshot bag. "But the main quest is impossible! The Mitch McConnell boss battle is impossible, there's a glitch called 'capitalism' which makes it impossible to win."
As of the time or reporting, Kamala has increased her bomb bag inventory to 40, and is now searching the Jefferson Memorial for the final upgrade.