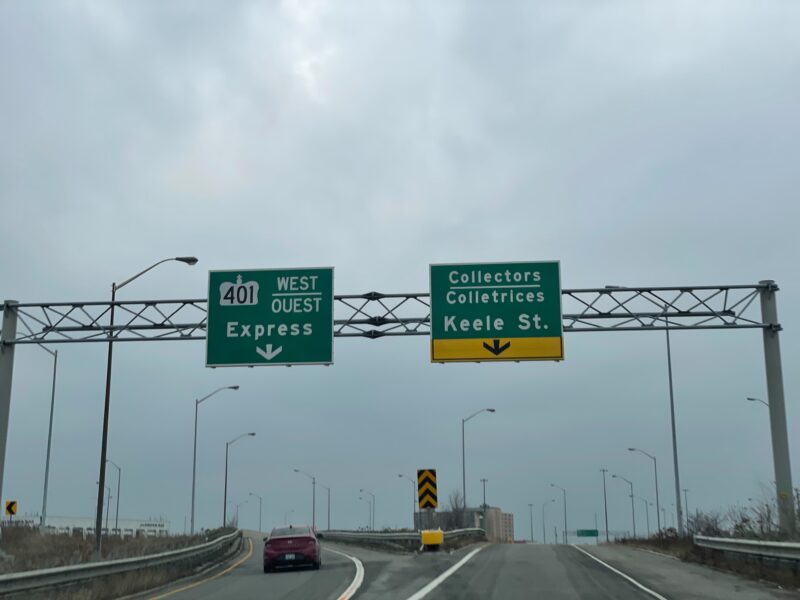 TORONTO – A new study by the University of Toronto has concluded that people driving on the 401 near Toronto choosing between the Express and Collectors lanes choose the slower option every single time.
"It's a 50-50 chance of choosing the better option," said lead researcher Edmond MacTavish. "But of the millions of drivers that are forced to make the selection every year, not one of them have chosen correctly. Not even once."
"If they choose the Express the Collector lanes will speed up. If they stay on the Collector then the back-up on the Express will magically clear and they'll watch cars zoom by. It's almost like their choice is dictating the flow of traffic to be worse for them."
Researchers spent years tracking drivers choosing between the two options. Although they have produced a valuable report it was not done without cost. The frustration of always being in the slower lanes have caused several to suffer nervous breakdowns and constant fits of rage.
"We thought the proliferation of apps like Google Maps and Waze would have eliminated this issue, but somehow the power of the 'whichever lane you choose the other lane will move faster' principle can defeat even the most advanced satellite technology." said MacTavish.
"God dammit. How is the Collectors suddenly moving so fast when there are supposed to be 4 lanes blocked. And the Express suddenly has an overturned Dairy Truck on it the second I get in there. Come On!" he added from the driver's seat.
Another study has found that, whether you take the 400 or 427, you're going to be thirty minutes late.
Image: Ajschul