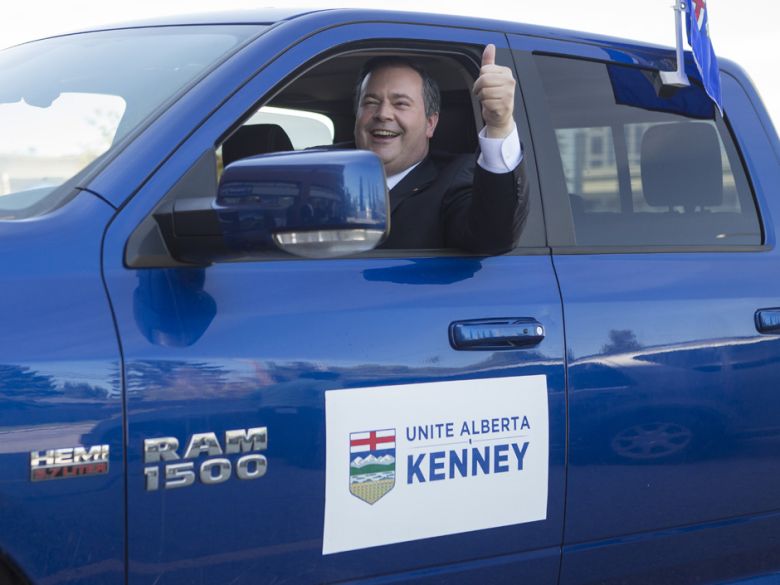 EDMONTON – Alberta premier Jason Kenney announced today that his administration will work tirelessly to make sure the province's booming COVID business stays prosperous.
"If we allow the Trudeau government to go through with their anti-Alberta COVID protection strategies, we will see 50, maybe even 51 jobs being lost," Kenney told reporters. "But I can promise you that I won't forget about the hundreds of Newfoundlanders coming to the province to set up plastic screens in restaurants in hopes of sending COVID back home to their families."
Carol Tutley, who runs a small Etsy shop selling homemade masks, says she's proud of her premier for his support of COVID-dependant businesses. "The federal government always forgets about the little guys cleaning the busses, selling hand sanitizer, or designing backgrounds for Zoom meetings. But thanks to Kenney giving his support to COVID, I might be in business long enough to pass this store down to my kids someday."
"Anyone who doubts the importance of COVID-related jobs to Alberta's prosperity needs to look at the facts. Last year, CTV Alberta had to hire five new reporters to cover all the stories of frontline workers being abused," Kenney said in a press conference.
"Albertans need to ask themselves what is a vaccine mandate but a carbon tax by a different name? Especially if you consider it a tax on the carbon dioxide you release when you exhale when unvaccinated."
Kenney also spoke out against what he calls divisive science behind 99.7% of research being done on the pandemic. "I am calling for an immediate review of any supposedly peer-reviewed studies into this virus that likely came from public health lobbyists. I will not allow the feds to interfere with an industry that has brought -$40,000 to Alberta."
Currently, the province of Alberta is a national leader in COVID production and distribution with many saying the COVID industry might grow exponentially before it collapses. Along with oil and coal, it makes up what Kenney refers to as the "slowly killing ourselves trifecta."
At press time, Kenney was wondering why Saskatchewan Premier Scott Moe wasn't returning his calls about forming an anti-COVID mandate coalition.