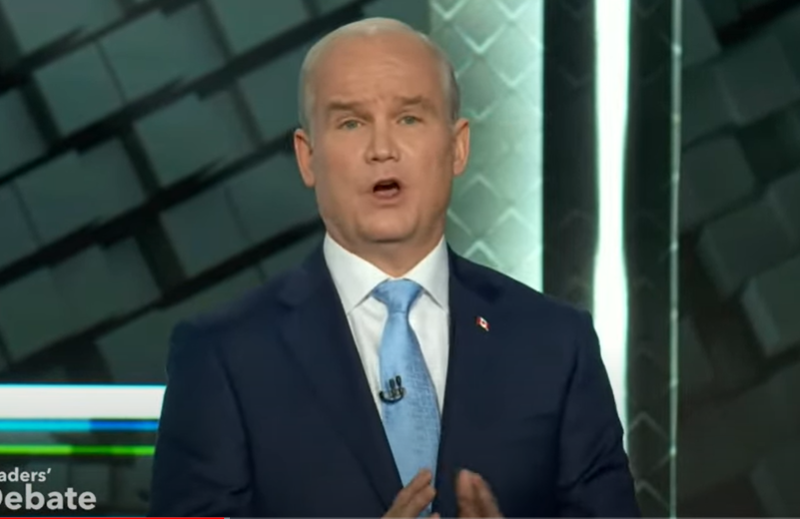 OTTAWA – In the wake of changing his position on abortion, guns and the carbon tax,  Erin O'Toole has also announced that he no longer plans to sell corporate naming rights to all of Canada's national parks, a plan he had never previously told anyone about.
"I am here today to announce that selling naming rights to treasures like Banff and Jasper national park is an important part of Conservative's economic recovery plan," said O'Toole at a campaign stop. "And also to announce that I do not support this plan, never have, and that Canadians can trust I will not pursue it if elected Prime Minister."
"But naturally I will allow a free vote on it in the House of Commons," he added.
Under the Plan, which Conservatives are furious was leaked to the press after they handed paper copies out to reporters, Banff would become Scotiabank Park, Jasper would be TD Mountains and Bruce Peninsula would become Bell Let's Park. O'Toole is furious that such an idea would be associated with his campaign despite the fact that he was seen writing it mere moments before.
"I understand Conservatives have to rebuild trust with Canadians on this issue, and that's why I wanted to put these longstanding rumours about Cape Breton Highlands National Park being renamed the 'Tim Horton's new Filled Ring Donuts With Sprinkles' to bed."
The parks plan is just one of the many policies O'Toole plans to announce and immediately retract in the coming days, including passing a law requiring the NHL play the national anthem after every commercial break, a plan to build a Canadian Mount Rushmore that features 4 different busts of John A. Macdonald, and one to require that every Canadian who purchases an electric car also buys a large pickup or SUV.