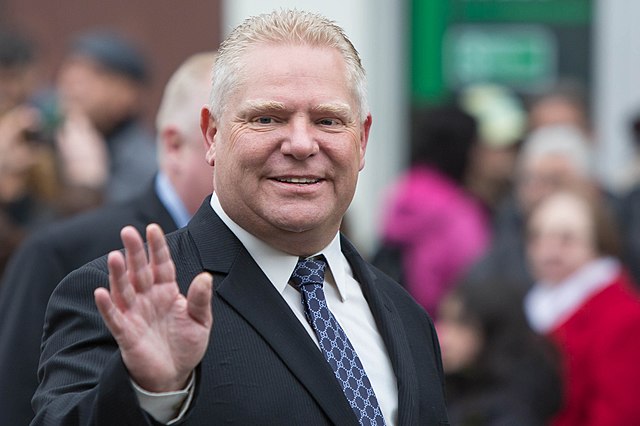 TORONTO – Doug Ford invoked the Notwithstanding Clause yesterday in order to pass an unconstitutional bill restricting outside parties from telling voters what an absolute piece of shit he is up to 12 months before an election.
"This legislation is necessary to prevent unions, corporations and third party groups from influencing elections," said Ford. "Namely by telling voters all the horrible things I have said and/or done."
"It's simple. In order to avoid American style election influences, we have to adopt American style disrespect for the rule of law."
The move has been seen by many as that whiny bitch Ford's attempt to stop critics from pointing out what a whiny bitch he is. The Ford government is especially afraid that nurses and long-term care home workers will stoop so low as to point out that Ford's actions (or inaction) on COVID killed thousands of people in the province.
"We tried banging those pots and pans to drown healthcare workers out," said Christine Elliot. "But they just kept talking."
Given that we are within a year from the election the new legislation effectively silences all groups who are not political parties from spending money to call Ford a big ol' asshole, steaming pile of shit or drug dealing dick. They can't run radio campaigns saying things like 'we'd call him a douchebag but that would be an insult to douchebags since they are actually useful.' Or a tv spot with voiceover stating 'Doug Ford let your nan die alone in a nursing home covered in her own excrement.' And they certainly couldn't drop off flyers with the slogan 'Don't Vote Ford. He's a fucknut."
At press time, what a cunt.