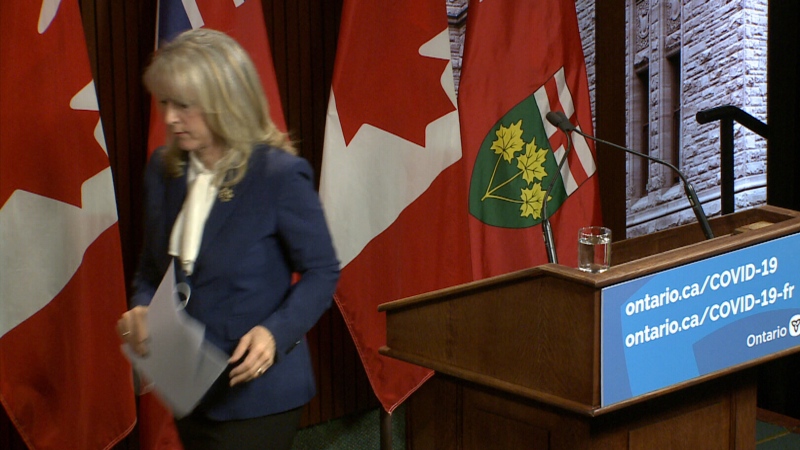 TORONTO – Ontario's Minister of Long Term Care Merrilee Fullerton was rushed out of a media scrum after being briefly exposed to accountability yesterday.
The minister will spend the next 14 days in isolation from any scrutiny.
Fullerton was allegedly in close proximity to a 322-page report that detailed her ministry's failures to protect some of the most vulnerable people under care in Ontario despite having clear warnings several months in advance.
The Minister promptly donned a mask after being exposed to questions about the auditor general's report, the kind of PPE which was in short supply in care homes during the second wave.
Journalists also exposed the minister and MPP for Kanata-Carleton with highly infectious facts.
"Do you people not know that I'm part of a vulnerable population!?" yelled Fullerton as she stormed out of the press conference. "I'm a politician!"
At press time, Fullerton released a statement telling Ontarians they should be thanking her for freeing up 3,900 long term care beds.