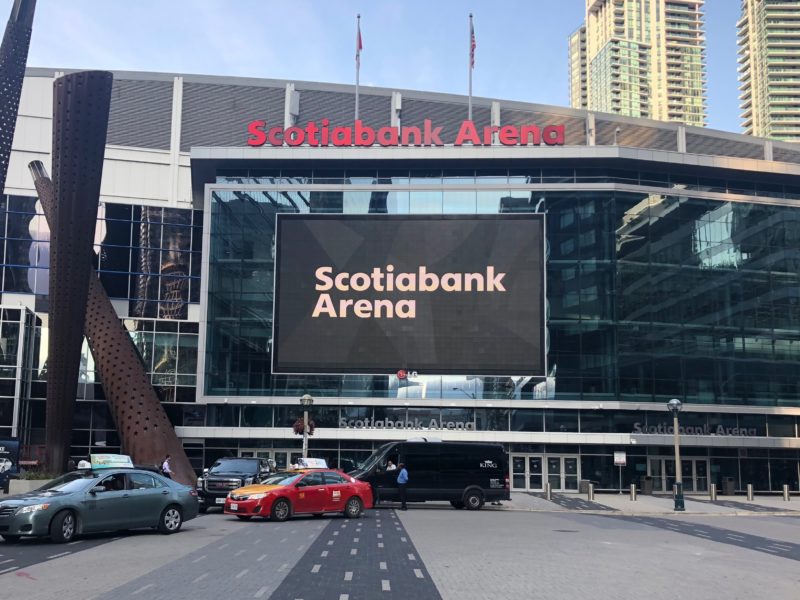 TORONTO – Scotiabank Arena, the home of the Toronto Raptors and Toronto Maple Leafs recently announced a change in policy in which they pledge to stop fucking around and unabashedly charge an obscene amount for concessions.
"We were pretty coy about it for a while, slowly raising prices on pop or hot dogs to see what we could get away with," admitted Russell Centro, Chief of Concessions at Scotiabank Arena, "but with people continuing to pay embarrassingly high prices for them, we figured let's just go for it!"
In addition to the new $18 price for a bottle of Dasani water, Scotiabank Arena has also introduced $45 lukewarm pretzels, $80 cotton candy, and a burger/soft drink combo for $145, plus tax. "If you really want to kick it up a notch, try our fancier options, like gourmet mac and cheese with panko crumbs for $180, or "fancy hot dogs" for $97.99 each."
Urinals at the Arena will also require credit cards for their use following an initial 20 second free period, after which a steel door will immediately seal off the "pee zone" receptacle. People in the stands will be charged $15 for each time they say the name "Auston Matthews".
"Look, we're not monsters, but after we reduced soda bottles to 3/4 of the size while raising prices and people still paid for that nonsense, we realized we could get away with anything," Centro continued, "Since there is no correlation between the Leafs winning and people attending, we realized there is no need for any correlation between money and food either."
The Chief of Concessions added, "And if people want to bring their own food, that's totally fine too, so long as they agree that one of our head office staff gets to punch them very hard in the stomach upon entering the Arena."
While many fans are grumbling at the price hike, they have mostly accepted them as worth it to see their second or third favourite team play in person. And with average ticket prices for Leafs games reaching $368.00, executives are not concerned about attendees understanding the concept of 'good value'.
"Sure, $23 for a bag of cold popcorn may seem like a lot, but when you also get to see a group of millionaires play hockey, you're actually saving money, you know?" said Lorraine McDowell, a die-hard Leafs fan. "I mean, where else can you spend $30 on a beer while watching the leafs play in total silence?"
Fortunately for those feeling the price squeeze, Scotiabank has announced that for every $300 paid at arena concession stands, patrons can earn 10 Scene loyalty points to be put toward overpriced concessions at any Cineplex movie theatre.