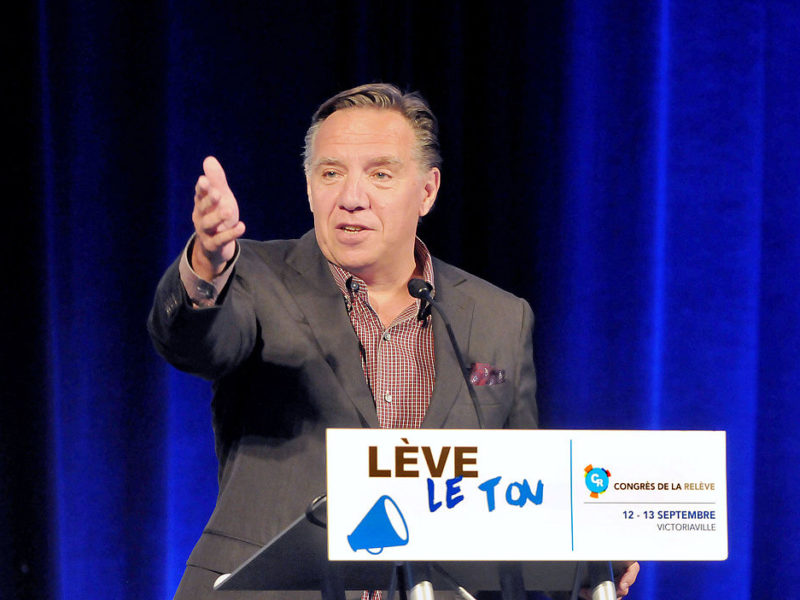 QUEBEC CITY – After decades of claiming to be a society distinct from the rest of North America, Quebec went and did the same damn thing as Ontario and the USA.
Despite centuries of being a proud and isolated nation of Francophones on a continent of stubbornly unilingual Anglos, by electing to a majority a party of xenophobic right wing populists the Quebecois have demonstrated that they are just like everybody else around here.
"The twenty-first century has confronted us with global challenges and complexity the likes of which we have never seen before," said René Thibault, a CAQ supporter. "And we Quebecois have demonstrated our uniqueness by choosing a wealthy middle-aged white man to take us back to the days before darker skinned people had a presence in our culture. Would Ontario or America do that?"
"Quebec has different values than the other parts of North America," said Valerie Simard. "Which is why immigrants should be tested on these values, and be sent back if they are too muslim. Would anywhere else in North America impose a mealy-mouthed muslim ban?"
In the run up to election day polls were predicting a much tighter race with a minority government being the most likely result – and just like every other damn place the polls grossly underestimated the voters' enthusiasm for a rightward lurch into very thinly disguised racism.
"My friends, it's time we put Quebec first," said the victorious Premier-elect François Legault to his gathered supporters. "We must chart a destiny unlike anywhere else to make Quebec great again. Now come get a hat and a beer that is seulement une piastre!"
At press time, asylum seekers at Quebec's southern border were asking for directions to New Brunswick.