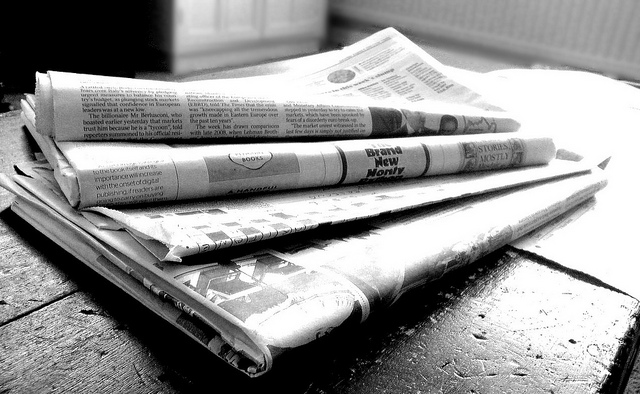 TORONTO – As part of their agenda to fight against the erosion of traditional Canadian values, The Toronto Sun announced today that they will be hiring a world-renowned eugenicist to write a weekly dating column.
"Left-wing bias has plagued the media landscape for far too long. Someone needs to fight for traditional conservative values," said Paul Godfrey, CEO of Postmedia. "There isn't a single eugenicist, flat-earther, or anti-suffragette writing for any other mainstream papers."
"Well, besides Margaret Wente."
Dr. Thackery H. Miller will expound on hot-button questions currently being debated amongst the readers of Sun newspapers, such as "should I date a libtard?", "how do I keep my bloodline pure?", and "why won't anyone have sex with me?"
"It's time we return to traditional dating values, like men wearing hats, women staying home, and eugenics," said Dr. Miller, who received his PhD in racial science from Alabama Online University. "Did you know that most modern readers don't even know the correct terms for all the different ethnicities?"
The Toronto Sun says that, while they're happy to finally have a qualified dating expert, this is about more than just the purity of the nation's bloodlines.
"In the end, this is about free speech," said Godfrey. "If we didn't hire Dr. Miller to explain why miscegeny is bad, then nobody would have done it. Should this man really be silenced just because he's a totally unqualified monster?"
At press time, The Toronto Sun were preparing for the city's municipal election by hiring a phrenologist to profile the candidates.