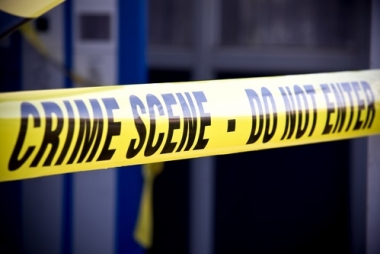 ST. THOMAS, ON – In what is being called the most Canadian crime ever, a daring thief used a hockey stick to rob a sugar shack and made off with 50 L of maple syrup. Also, three employees were found brutally hacked to death.
"Golly, it doesn't get any more Canadian than this, eh?" joked OPP Detective Grant Longfellow while examining a blood-spattered Tim Horton's cup. "We believe the suspect was wearing a Montreal Canadiens toque and was probably a friendly guy."
Officials speculated that the employees were busy pouring the syrup into glass jars – using metric system measurements – when the plaid-wearing suspect entered through the unlocked door. The employees attempted to use Molson Canadian beer bottles in self-defence, but they were no match for the Canadian-made COLT Hockey Stick.
"If we catch this guy, we'll be sure to throw him into the penalty box for slashing and a game misconduct for three counts of second degree murder," mused a winking Longfellow.
CBC, the publicly funded broadcaster, reported that one of the hacking victims was transported to a universal health care hospital where he was pronounced dead.
"We assume the individual responsible for this crime is really sorry and we ask him to report to a police station whenever he has time."
Photo from depositphoto.com / BrianAJackson.