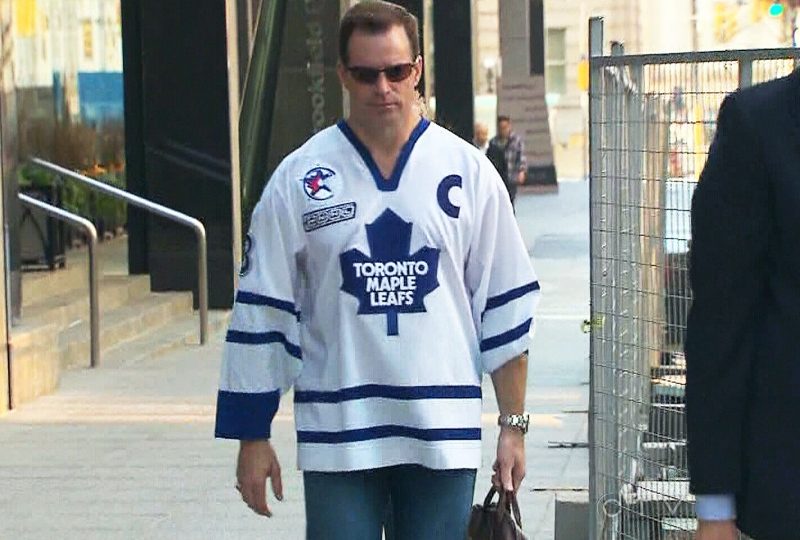 TORONTO – Bryce Feegan, a "die-hard" Leafs fan has proclaimed that the team is sure to win the Cup after their 7-2 drubbing of the Tampa Bay Lightning in Game 2 with the same amount of certainty as he declared them doomed after their 7-3 loss in Game 1.
"We got this. The boys are on fire. Rielly's collecting apples like he's making a pie, Johnny T is a back hand sniper. Even the grinders are burying. This is our year. Mark it down," said Feegan, who on Wednesday morning tweeted "Blow it up. Fire Dubas. Trade everyone. I'm never watching this team play ever again."
"I believe in this team and I always have," added Feegan as he scrambled to delete all his social media posts from the last 48 hours.
The Leafs total and utter domination of the Lightning in Game 2 came as a surprise to many fans after they played timid, disorganised hockey in Game 1. But rather than conclude that the strength of the team lies somewhere in the middle of these two performances, fans are choosing to surf the wave of each individual game and state that the results from one would continue unaltered in future contests.
"I got a little negative after Game 1 I admit," said Feegan. "I should have known not to put too much stock into a single game. But now that Game 2 has happened I know that team is the actual version of the Leafs and they will continue performing at this level for the remainder of the playoffs."
"Based on that analysis I predict them to win this series in 5 before going on to sweep the three remaining rounds and bringing home the Cup."
"Of course if they lose on Saturday the season is over, this team is garbage and I'm just going to focus on the Blue Jays from here on out."