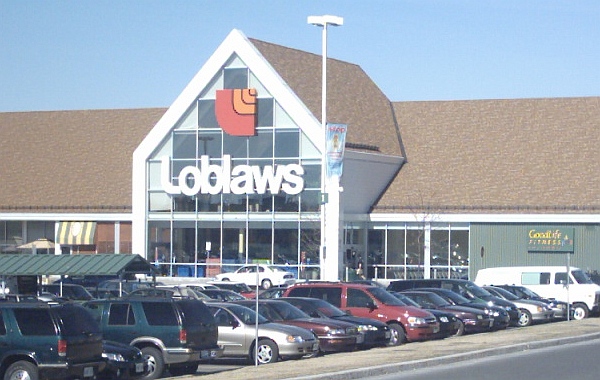 BRAMPTON, ON – Loblaw Companies Ltd.'s fourth-quarter results beat analysts' expectations, which executives credit to the grocery giant's corporate strategy of "gouging people for things they need to stay alive."
"In the past we tried selling food and household goods to Canadians at a reasonable price, which netted us a sustainable profit," explained Loblaws President Galen Weston Jr. "But things really kicked into gear when one of our consultants realized that human beings require the things we sell in order to keep their bodies alive."
"That's how you end up with a 4th quarter profit of $529 million, available to common shareholders," Weston Jr. emphasized. "People don't like dying."
On Bay Street, observers are applauding Loblaws' revolutionary business approach of "charging people through the nose for food items that didn't used to cost a month's wages."
"This is some real outside of the box thinking," notes financial analyst Jim Berkmann. "And by 'box' I of course refer to a box of food or medicine that a person requires to keep their body functioning, which they will pay any price for. Genius!"
In addition to blaming inflation for things well within their company's control, Loblaws also credits their success to realizing that not only do their grocery stores sell things that organisms require to keep their body's going, but that their pharmacies sell similarly life-bestowing products. "We realized we weren't charging the highest possible price for pharmaceuticals, which is really the first rule of pharmaceuticals," concedes Weston Jr.
While Loblaw's "pay us to live" strategy has driven record profits, Weston Jr. also acknowledges the benefit from their earlier policy of blaming inflation for things well within their company's control. Still, Weston Jr. insists that Loblaws keeps in mind pricing competitiveness. "Some may question our corporate ethos of 'forcing customers to sell a kidney to afford baby formula'," acknowledges Weston Jr.
"We encourage our loyal customers to shop competitively at our competitors' grocery stores and pharmacies," Weston Jr. added, "provided those aren't stores we also own, which include Atlantic Cash & Carry, Atlantic Superstore, Axep, Bloor Street Market, Dominion., Les Entrepôts Presto, Extra Foods, Fortinos, Freshmart, L'Intermarché, Lucky Dollar Foods, Maxi, Maxi & Cie, NG Cash & Carry, No Frills, Provigo, Real Canadian Superstore, Shop Easy Foods, Shoppers Drug Mart, Pharmaprix, SuperValu, T & T Supermarket, Valu-mart, Wholesale Club, Your Independent Grocer, and Zehrs Markets."
"Those subsidiaries I listed will all be adhering to Loblaws' '$35 for a head of lettuce' policy."
At press time, no, you can't afford the name brand of that.