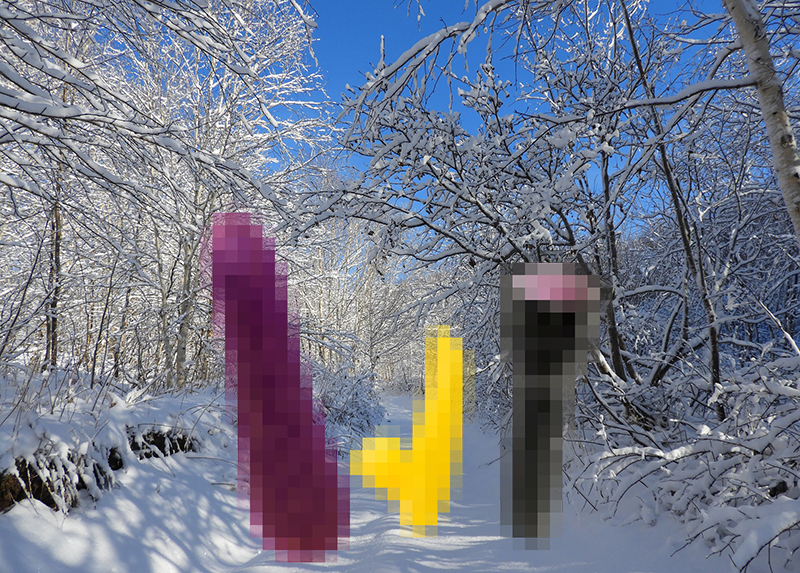 EDMONTON — Melissa Soares, frustrated with the sub-optimal aspects of her rabbit vibrator, has evicted it from her night-stand, exiling it to the Island of Misfit Sex Toys. 
"The gals on Sex and the City sure made some extravagant promises about that thing," Soares said, "but they didn't mention that it's so loud that my neighbors give me funny looks every time we pass in the hallway." 
Upon its banishment, witnesses report seeing the rabbit vibrator make its way north; later joined by a cracked vaginal egg and a sex swing tangled into an impenetrable knot. 
After escaping from the Abominable Abstinence Monster's lair, the trio hopped onto an ice floe which drifted to the shore of the Island of Misfit Sex Toys. On arrival they were met by the island's ruler, a winged inflatable sex doll named Queen LeakyLeg. 
"I was very happy to welcome them," the floppy, partially-inflated monarch recounts. "As ruler, my job is to find every defective sex toy a home with someone whose ultra-specific kink they align with."
The vibrator and her companions were then welcomed by other denizens of the island, including nipple clamps that make gross sucking noises, a suction-cup dildo permanently stuck to the wall and a G-spot vibrator that can't find the G-spot. 
At press time, the rabbit vibrator had harnessed its noisiness 'defect' to guide the other misfit sex toys through a sudden fog on Christmas Eve, allowing a silver muscle daddy to slip down the chimneys of the naughty and leave them new bedroom stimulants