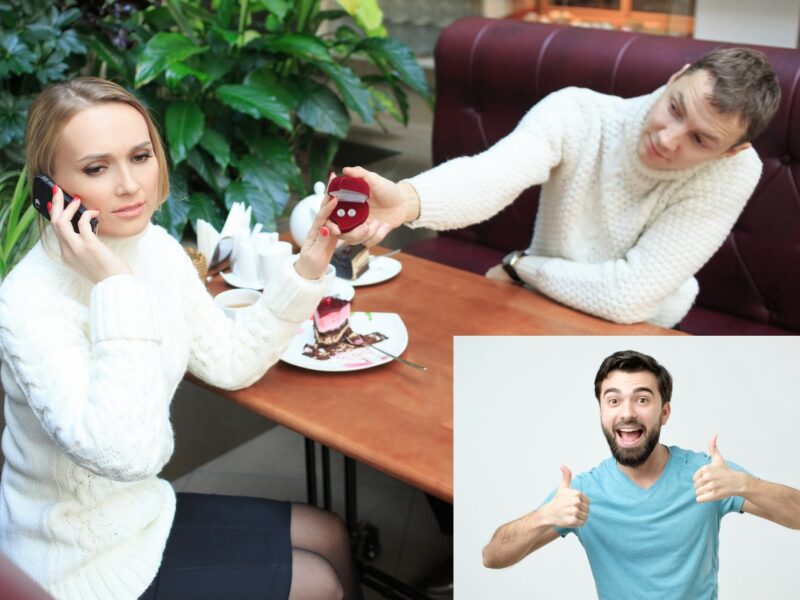 VANCOUVER, BC – Spence Diamonds now offers an added incentive to holiday shoppers – a customer satisfaction guarantee that if the giftee does not give head, Spence will be there to offer his.
As CEO Callum Beveridge explains: "this random guy named Spence walked into our store one day looking for a collaboration, and we really felt that he grasped our commitment to providing jewelry to mediocre men just looking to get laid. Other stores may promise satisfaction, but Spence goes that extra mile to deliver, one happy ending at a time. And the best part is, he doesn't even work here!"
Customer Chuck Smith has already used this warranty once following a purchase for his wife: "I bought her a pair of earrings and put them beside the coffee in the kitchen, just like the Spence Diamonds radio ad told me to, to get guaranteed action. She gave me a peck on the cheek and went back to making coffee. When I pressed her for sexual acts, she just looked at me funny, informed me that she's never actually had pierced ears at any point in the 20 years we'd been married but didn't expect any better from me, and then just ignored me."
"I reported this egregious conduct to Spence who took care of me right away. He even wore the earrings I bought! Thanks, Spence!"
Spence himself says, "I'm just happy to serve. Wives and girlfriends simply don't appreciate the importance of transactional relationships for entitled dudes who think it's 1975. Lucky for those dudes, I'm always around. In their backyards, watching them."
At press time, Spence was at his local Spence Diamonds location lobbying for quid pro quo from the company, or at the very least to be included in the dental plan.