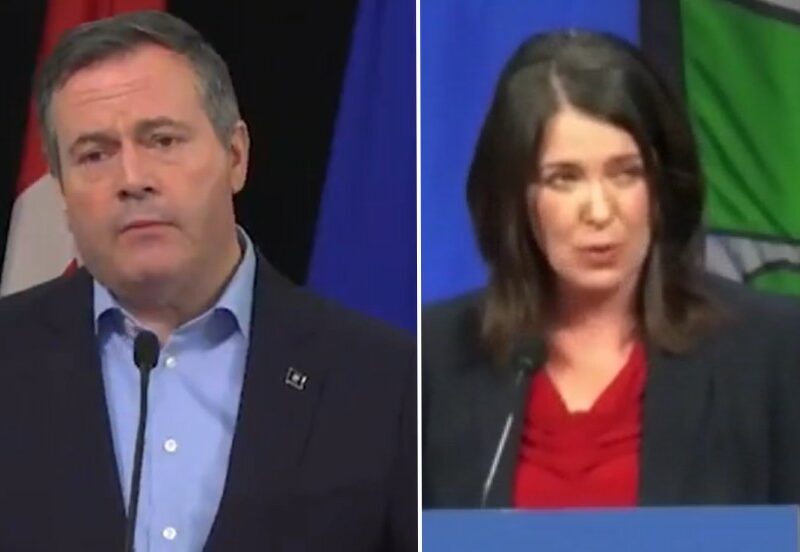 EDMONTON – Upon the news that Danielle Smith has won the UCP leadership race and will be the province's new premier, Albertans heaved a collective sigh of relief that socialist madman Jason Kenney is no longer going to impose his heavy handed leftist idealism on the province.
"I never really trusted Kenney," said Laurie Forman, a retired pharmacist in Peace River. "I mean, he lived in San Francisco. A lot of people don't know this, but San Francisco is in California. California. Really makes you think."
Albertans first became aware of Kenney's ultra-left-wing leanings during the COVID pandemic when, instead of allowing the virus to circulate without check, he brought in some public health measures. While Alberta's restrictions were often more lax and of a shorter duration than the rest of Canada, that didn't stop his critics from pointing out that all public health measures impinge on Albertans' freedom to contract and, more importantly, spread COVID.
"Jason Kenney took away all of our God-given rights as Americans," said Henry Fontes, an oil industry worker in Fort McMurray. "I mean, Canadians. Whatever. Anyway, I can't wait for Alberta to really flourish under Danielle Smith and become a sovereign nation where masks are illegal and anyone who so much as suggests I should get a vaccine is thrown in jail. A golden age of freedom."
Kenney's radical liberal ways were further demonstrated when he defended the anti-government convoy terrorizing Ottawa at the beginning of the year but later called for an end to a trucker protest at the U.S. border crossing in Coutts because it was disrupting international trade, a development which greatly upset his communist sensibility.
"His decades in government caused Kenney to forget that true conservatism means making demands and not letting daily life continue until those demands are met," said right-wing blogger Chester Mcdowell. "Kenney not only shouldn't have chastised those border protesters, he should've declared war on their behalf. On the U.S., or maybe on Trudeau. He should've declared war on someone, at least."
"Thankfully, we'll soon have a premier who I'm sure will instantly choose the most aggressive stance on any issue before she even knows what the issue is. It's called leadership."
At press time, Alberta's premier-designate was seen drinking a glass of gasoline to show her support for the oil industry in front of a group of horrified and confused fossil fuel CEOs.