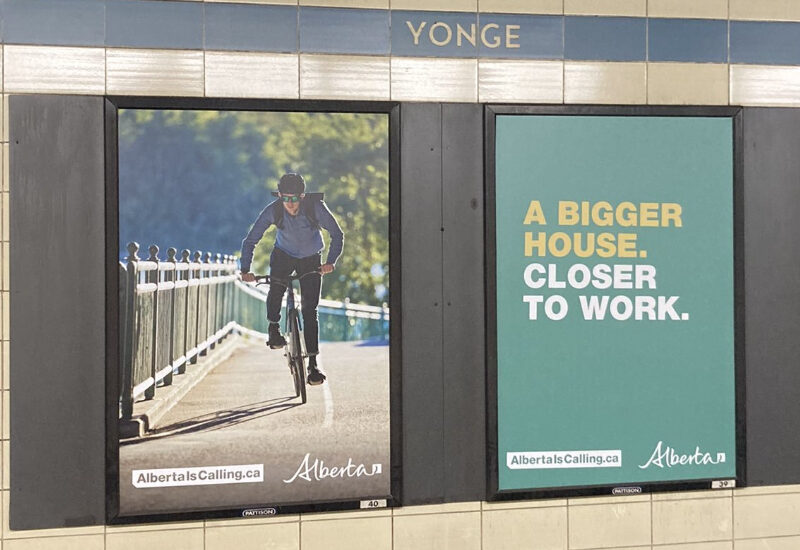 TORONTO – Alberta's provincial government has launched a full court press to convince Ontarians sick and tired of dealing with all the Province's problems to move to Alberta so they can deal with its different though equally as numerous problems.
"I guess it would be kind of fun to try something new," said Jason as he stared at an Alberta is Calling ad on the subway. "Like instead of living in a shoebox in downtown Toronto I could afford a townhouse in Calgary, a city with no downtown at all!"
"Think of all the new things I could complain about to my wife and co-workers!"
The ads are already said to be working, as many residents have signed up for the chance to trade the high cost of living, poor infrastructure and stagnant economy for some terrible weather, lack of culture and intense right-wing energy.
"Come give Alberta a try. I did, and it really worked out… for a while," said Jason Kenney.
"I'm kind of tempted," said Ottawa resident Zack. "It's like I've been drinking the Coke of terrible provinces for years. Maybe I should give Pepsi a try."
The Alberta Is Calling ads will also run on the East Coast, although they might be less effective in Provinces where everyone knows a guy still trying to overcome the trauma of working in the Oil Sands for a few years in the 2000s.
Image: @shoshannasaxe/Twitter