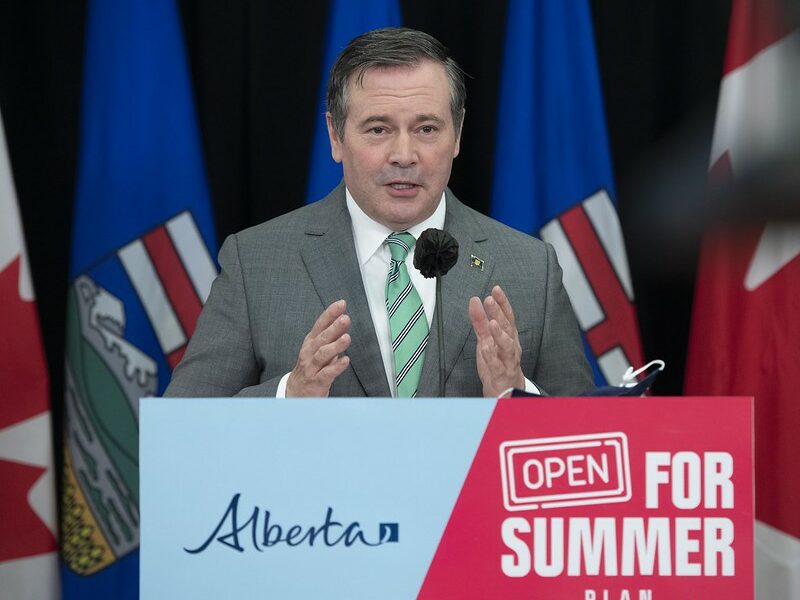 EDMONTON – After promising Albertans the "best summer ever" in 2021, Premier Jason Kenney has finally delivered on his word by resigning.
Kenney received 51.4% of the vote in a leadership review which, based on the new education curriculum the United Conservative Party introduced, is short of the 51% Kenney said would give him the authority to stay on.
"A lot of politicians don't deliver on their promises, and for a while I thought Kenney would be no exception," said Edmonton nurse Susan Coleman. "But he deserves credit for finally stepping up and improving Alberta."
To celebrate Kenney's achievement, the UCP has begun making more "Best Summer Ever" ballcaps. The hats were first made in 2021 to celebrate Kenney making the province Canada's leader in COVID cases.
"I can't wait to wear one to a barbeque with my surviving friends and family," said Calgary teacher Blake Lewis. "Thanks, Jason!"
As Albertans enjoy a Kenney-free summer, the UCP will start looking for an ineffectual caretaker capable of guiding them to a crushing 2023 electoral defeat.
"As long as a bunch of our disgruntled fringe weirdos don't end up in charge of the party we should be okay," said a UCP spokesperson.
At press time, Brian Jean was asking a bunch of disgruntled fringe weirdos if they would support his UCP leadership campaign.