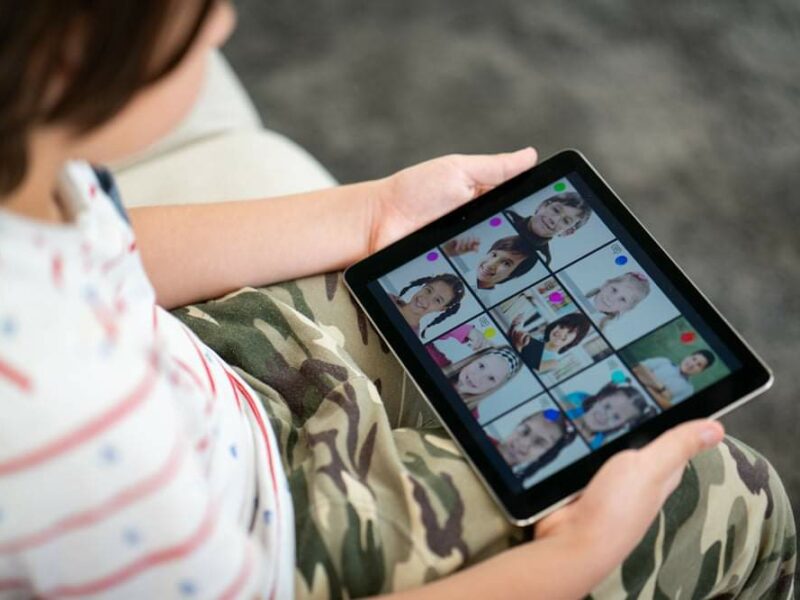 TORONTO – Wistful and nostalgic students returning to virtual school across the country were surprised to find their old classrooms were smaller than they seemed in previous years.
"Man, this desk right here in a corner of my family's kitchen, with this iPad, this is where it all happened," said nine-year old Mitchell Nevis. "My first crush, my first time setting my zoom screen to black and playing video games while my parents were working. This is where I turned into a virtual man. But is it just me, or does it seem a lot smaller now?"
Parents concerned that students would dislike transitioning to online learning for the third year in a row were surprised to find their children misty-eyed and reflective on the first day back.
"All she talked about was how she couldn't believe that this tiny little place used to be her whole world," said Wanda Berkeley, the mother of third-grader Eloise, who attends virtual school on a bean bag chair in the hallway outside her parents' bedroom. "When she thought I wasn't looking I caught her holding her laptop up to her cheek, sighing deeply, and saying to herself 'Yup… so many memories.'"
According to sources, kids across the country were saying to themselves that they should "get the old gang back together." They then looked around, saw that no one else was there, bit their lip, and said "Looks like the gang's all here."