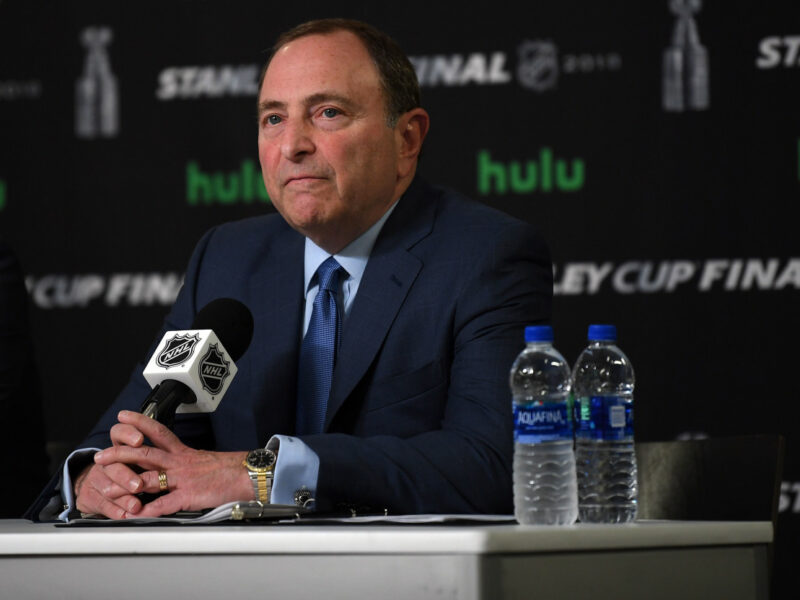 NEW YORK CITY – Despite Gary Bettman's disastrous handling of the Brad Aldrich scandal, NHL insiders say owners are likely to stick with him as commissioner due to his amazing track record of making almost no improvements during his 28 year reign as Commissioner.
"Gary refusing to help Aldrich's victims and letting responsible people involved off without punishment doesn't look good," said one owner who wished to remain anonymous. "But you have to keep in mind that when he took over we were in last place for ratings amongst the Big 4 sports, locked into a shitty tv deal with ESPN and watching several Canadian franchises struggle to stay afloat. Now those struggling franchises are in much warmer locations with no state income taxes!"
"Plus now we have a hard salary cap that forces teams to trade away their best players!"
In the wake of Bettman refusing to help victims of Aldrich because they "weren't at the NHL level," numerous outlets have called for his tenure to end. But owners have stepped up and said that won't happen as long as Bettman is ensuring half the teams lose money every year while stopping Quebec City from ever getting a team.
"I'm a big loyalty guy. I think you gotta dance with the one that brung ya. And I believe if we just give Gary 20 or 30 more years he's going to turn this all around," said another owner.
Bettman is expected to hold a press conference thanking the owners for their support, during which he will also announce yet another lockout.