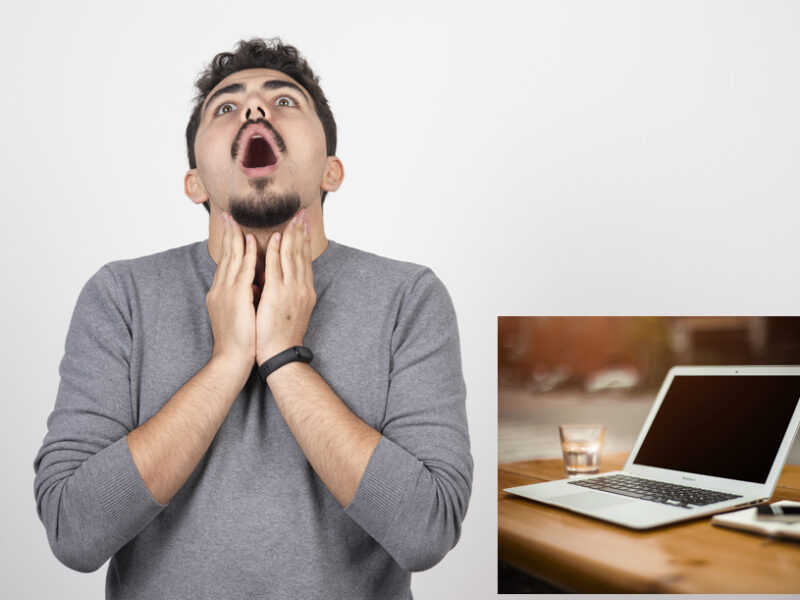 HALIFAX, NS – Local man Greg Sanders, 29, was admitted to hospital following an acute stress-induced cardiac episode, a result of his decision to spend all of November growing a moustache, writing an entire novel, and refraining from masturbating.
The month of November has become home to several personal enrichment challenges, including NaNoWriMo (National Novel Writing Month), Movember (fundraising for cancer by growing mustaches) and No-Nut November (no yanking it).
While experts report seeing burnout occur generally later in the month due to these challenges, those close to Sanders report his NaNoNutWriMovember challenge caused him to grow visibly stressed and irritable, in spite of only being two days into the month of November.
"He came into work this morning scratching his lip stubble, and complaining that he'd only finished his first chapter at 2am last night," explained data entry coworker Rajvir Singh. "Then he started talking about how he'd already introduced a 'nubile love interest' – his words – in his novel, and before you knew it Greg had collapsed onto the break room floor."
With November becoming increasingly filled by creative and no-spanking-it related events, health officials are increasingly warning against blowing one's load with NaNoNutWriMovember.
"Every November I see more and more exhaustion victims admitted to the ER, each of them with stupider moustaches than the last," explained Dr. Sheila Lenk. "9 out of 10 doctors agree, if you're attempting the Herculean task of writing a first draft novel from scratch in only 30 days, routine whacking off breaks are key to one's physical and emotional well-being."
Dr. Lenk added, "Plus, the human brain wasn't meant to withstand the enormous psychological strain of spending a month growing a bad moustache and writing an unreadable novel on a computer, all while avoiding looking at porn on the same computer. Computers are where the porn lives!"
Among Sanders' family the concern is palpable. "Everyone told Greg, pick two at most," explained concerned sister Ainsley Sanders-Fischer. "He's talked for years about finally writing a novel, and the men in our family generally grow good facial hair. Those two are very doable."
"But for my little brother to attempt all that while going cold turkey from taking care of his own business, for a whole month… I'm just glad he's still alive," added a sombre Sanders-Fischer.
While Sanders is expected to be discharged from the QEII hospital by week's end, doctors report that his novel remains in critical condition.