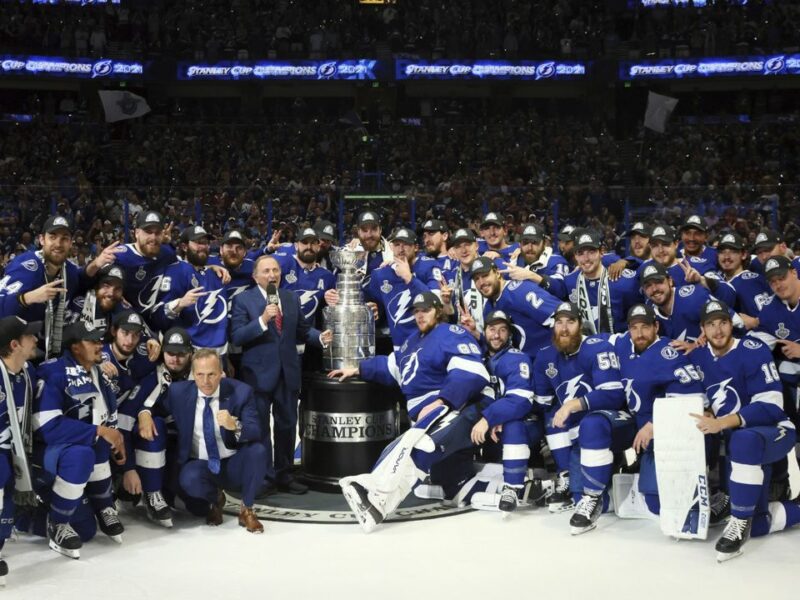 Tampa Bay, FL – The Tampa Bay Lightning won the Stanley Cup last night, proving once and for all that, in a salary cap league, a team that blatantly exceeds the salary cap will usually be better than teams that don't.
"In a league where players' value is determined by how much money they make, it's crazy that a team whose playoff roster featured 20 million more dollars of player value than anyone else was able to win the whole thing," said Hockey Night In Canada analyst Elliotte Friedman.
"If the league lets them ice a team 30 million dollars over the cap next year, I really think they could be a dynasty."
The Lightning kept key players on injured reserve all season, and then brought them back during the playoffs, which every hockey fan agrees is the only hockey that really counts, so naturally the Salary Cap doesn't apply to this time period.
"We battled really hard," said captain Steven Stamkos. "We got in the corners, we played the body and we moved the puck to our best player who led the playoffs in scoring while costing nothing against the cap!"
After the game The Lightning locker room was filled with the usual screams of 'wooo', champagne flying, and players drawing straws to see who will announce they need surgery next week that will keep them out of the 2021-2022 regular season, but they're hoping to be back for the playoffs.
In related news a few brief minutes of research have revealed that this article was indeed written by a salty Leafs fan.