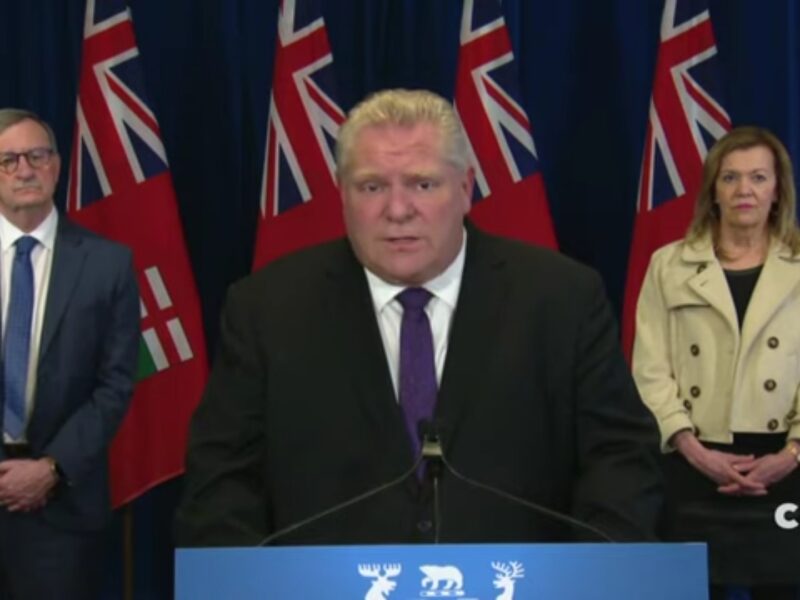 Springfield, MA — It was all hands on deck at dictionary-maker Merriam Webster's head office as employees worked to create a new definition of "shutdown" following Ontario Premier Doug Ford's announcement this afternoon.
"Because of the Ford government, we've had to change the definition of 'shutdown' from 'The cessation or suspension of an operation or activity' to 'Closed if you're a patio, open-ish if you're a wedding venue, and 'wherever your heart takes you if you're anything in between,'" said Rachel Chan, head definition definer at Merriam Webster.
From now on the examples provided of the word shutdown in the dictionary will also include 5 person outdoor gatherings instead of 10 and just doing the same stuff that hasn't been working in Toronto for the last few months.
"It's really quite simple," explained a frustrated Doug Ford, "We opened patios for Ontarians' mental health, and you selfishly went to them for the past 12.5 days, so you've given me no choice but to close them."
"A lot of people criticized me for opening Ontario even as cases skyrocketed, and to that I say, being able to eat Tim Horton's™ all-new real-egg breakfast sandwich while sitting on a folding chair in a strip mall parking lot, is something I'm not willing to sacrifice, no matter how full the ICU gets," he added.
An emergency meeting is scheduled at Merriam Webster this afternoon to update the definitions of "hesitate", "emergency brake", and "essential".