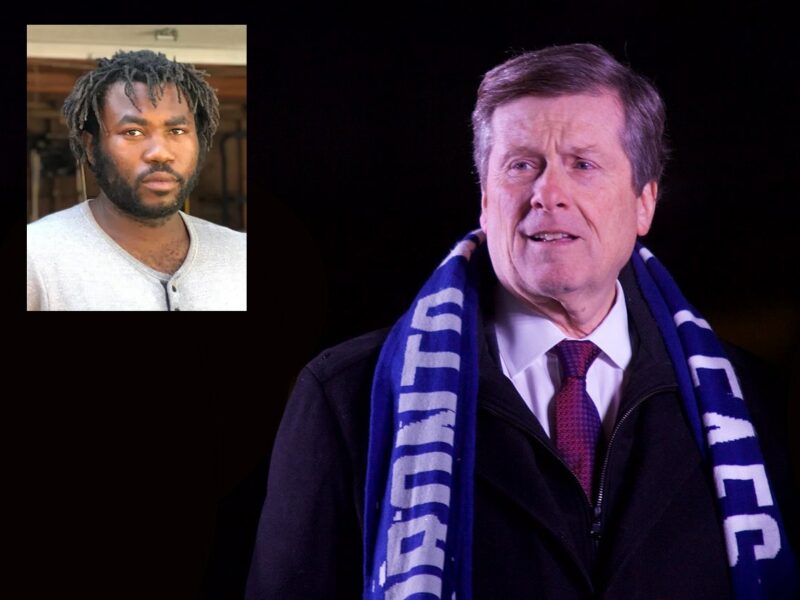 TORONTO – Following years of cat-and-mouse rivalry and a pitched battle on the rooftop of City Hall, Mayor John Tory has finally brought to justice his arch rival – Khaleel Seivwright, the local carpenter building tiny shelters for homeless people.
"The citizens of Toronto may finally rest safe, now that I have brought my greatest nemesis to justice," said Mayor Tory, speaking to reporters from inside a shadowy alley. "This maniac's so-called free homes spit in the face of every Torontonian who was able to afford a home, or to a lesser extent, rent one."
"But I promise Toronto this – that I will never rest while a single homeless person is provided shelter built by a fellow citizen," Tory added, before throwing a smoke bomb at the ground and disappearing from view.
Seivwright has been building the shelters since the fall and has raised more than $200,000 on GoFundMe for materials – activities which alerted Toronto's wealthy mayor to his "crime spree".
Sources report that despite the ongoing COVID-19 pandemic and looming eviction crisis, Mayor Tory had devoted his every waking moment to defeating Seivwright, whom he described as "the Carpentry Prince of Crime". When not patrolling the streets or shaking down informants in search of his mortal foe, Tory reportedly spent hours alone in his underground lair filled with state of the art equipment entirely devoted to tracking Seivwright.
"He would just stare for hours at grainy surveillance photos of Seivwright," explained an anonymous City Hall aide. "We'd ask (the mayor) to come to a budget meeting, but he'd just hold up the pictures of Seivwright muttering things like 'We're two sides of the same coin…'"
Reached for further comment while on his nightly patrol, Mayor Tory elaborated on he and Seivwright's epic, doomed battle of good and evil. "Criminals, by nature, are a cowardly and superstitious lot," Tory growled. "Who can possibly fathom the workings of their twisted minds? Why would anyone build a shelter for someone else, when that homeless man could simply make more money and then pay it to a landlord?"
Then, alerted by the cries of a nearby Bay Street investor whose martini was insufficiently dry, Tory dove off the rooftop and disappeared into the night.
Following their climactic battle for the soul of the Greater Toronto Area, Seivwright has found himself forced to face judgement for his sick crimes, in the form of an injunction ordering him to cease placing or relocating structures on city-owned land.
"My city is safe… but for how long?" Tory asked, before leaping into his jet-powered crime-fighting Torymobile, and then immediately getting stuck in traffic behind the 501 Eastbound streetcar.