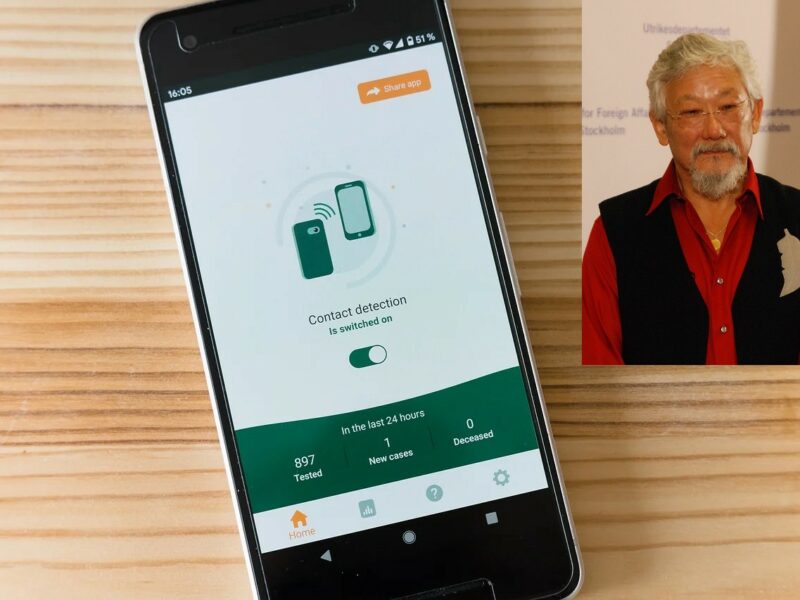 EDMONTON – The Canadian Energy Centre has launched a new mobile app that will warn users if they were in close contact with environmentalist David Suzuki.
Albertans who download the mobile app will be notified if they've been within 2 meters of the former CBC's Nature of Things host and his "radical and unsound ideas about Canada's oil and gas industry."
"Exposure to this 84-year-old's environmental activism can easily spread through your community and put young minds at risk," explained a CEC spokesperson disguised as a doctor. "If you have been within two meters of a foreign-funded activist who poses a risk to the health of the province's GDP, you have the right to know."
The number of cases of those testing positive of scientific literacy continues to climb, and Alberta's government has taken immediate preventative measures to address another wave of environmentalism.
Authorities advise that if users have been notified to immediately quarantine by sticking their head in oilsands for the next 14 days.