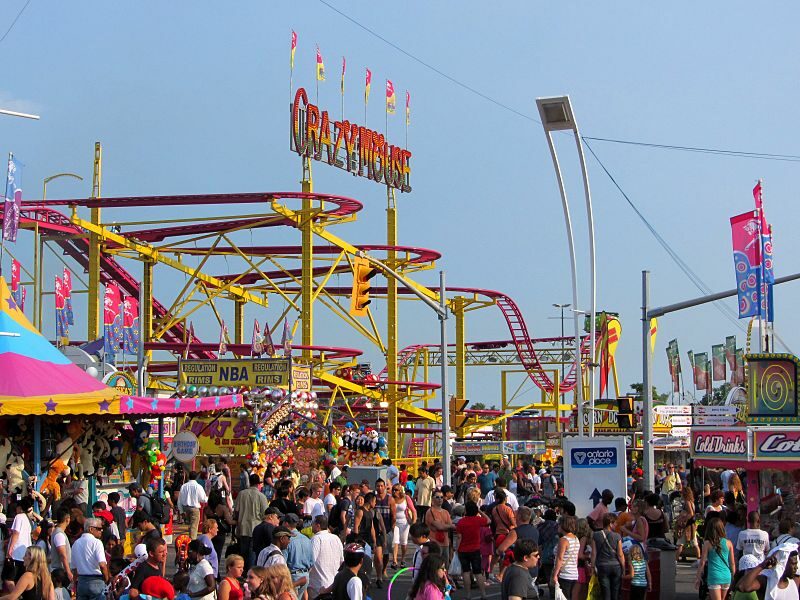 TORONTO – Yesterday, thousands of distraught fans of the Canadian National Exhibition took a moment out of their day to lower their sticks of deep-fried butter out of respect for the cancelled fair.
"I've been coming to The Ex with my family for as long as I've been getting a free ticket in my report card," mourned a visibly shaken Moira Cobbs. "This pandemic has taken away so much from us. I was able to survive not seeing my elderly mother for months, but no more deep-fried miscellanea covered in powdered sugar? That's too far."
Thousands of enthusiasts of Canada's largest fair have attempted to recreate the joys of the CNE at home with little success. Many have taken to eating miniature donuts next to idling trucks, but report that without being packed into a midway with hundreds of strangers, it's just not the same.
"This would have been the first year my toddlers would have gotten to experience the Air Show, but I don't think the virtual one will be loud enough to adequately scare them," sighed mother of two Geena Simpson.
The CNE has suffered a staggering 95 percent loss in revenue, and without assistance from the government, the future of the fair is uncertain. Fans all across Southern Ontario have reached out to their local airbrush t-shirt vendors, homemade soap sellers, and hot-tub salesmen to check and see if they're doing okay financially.
"If The Ex comes back next year, you can bet I'll be throwing down hundreds in order to win my wife a giant Minions plush just to prove a point," said Premier Doug Ford in a press conference.
Without the CNE, analysts are projecting that many high school students will be denied their first kiss atop a hastily assembled ferris wheel.