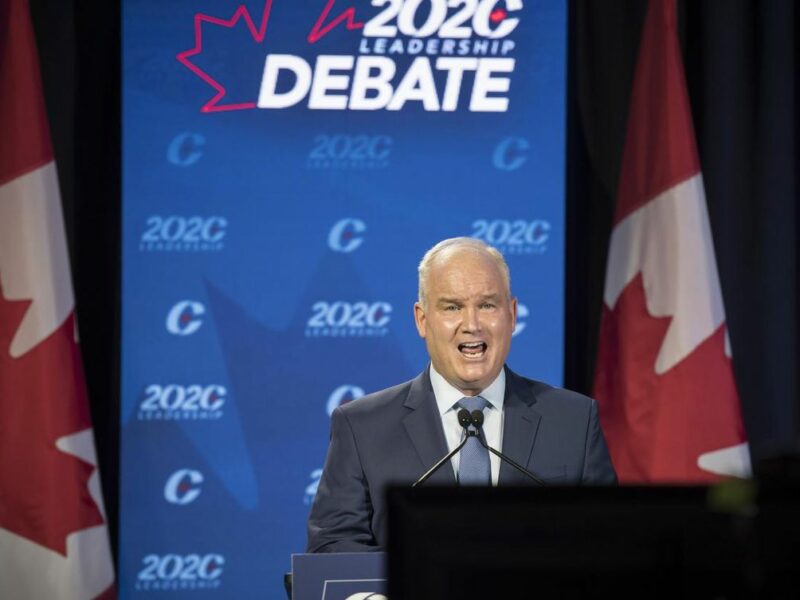 OTTAWA – This weekend the Conservative Party's new leader made promising inroads with a key voter demographic: Canada's tight-knit community of racist statues.
"What happened to our brother John A. McDonald in Montreal was devastating," said the statue of John A. McDonald in Toronto's Queen's Park. "To see an elected official choose to stand up for us, first, before any other living Canadian… it's touching."
After activists dismantled the statue in Montreal, brand new Conservative Party leader Erin O'Toole leveraged his new seat of power for its first and most important order of business: posting quick-thinking tweets defending the statue's right to stand in public. Statues across the nation have since pledged to vote for the Conservatives as long as O'Toole is in power.
"Erin O'Toole understands that all I want to do is glorify this country's history of Indigenous genocide while also having a bunch of birds shit on my head," an indignant statue of John A. McDonald standing in Charlottestown explained. "Both of those rights are under threat right now. I dread the clinical context of a museum, and the Statue Bible clearly states there will be no birds to shit on me in Statue Hell."
Although racist statues make up at most 50ish voters in even the largest cities, Conservatives see them as a key inroad to finally winning over the urban vote.
"The racist statue vote is important to us," a Conservative analyst explained. "With them, we have a great chance of locking down support from generic condo sculptures, broken park fountains, and, if we're lucky, all of the shoes in the Bata Shoe Museum."
Racist statues across the nation are showing support for O'Toole in a myriad of ways. The outstretched hand of Toronto's Egerton Ryerson statue now holds a "Take Canada Back" licensed tote bag, and Ottawa's Samuel De Champlain has replaced his cross with a picture of O'Toole's wife, Rebecca.
But O'Toole's tweets haven't been as impactful in other communities. Calgary's weird steampunk horse statue has pledged to continue to write in H.P Lovecraft on every ballot, and the big metal spider in Ottawa released a statement claiming she is too busy to vote on account of her ongoing quest to eat the sun. Indigenous activists also appear to be displeased with the tweets, though a CPC insider says the party does not see them as a significant voting bloc.
But for the racist statues that stand among us, this is a significant win.
"I know some people look at him and think 'why are you doing that?' But haters say that about me and my weird little cylinder prop all the time," said Regina's statue of John A. McDonald. "He's the type of guy who gets along with people like me, a guy you could really sit down and have a glass of hydrochloric acid with. He's got my vote! "