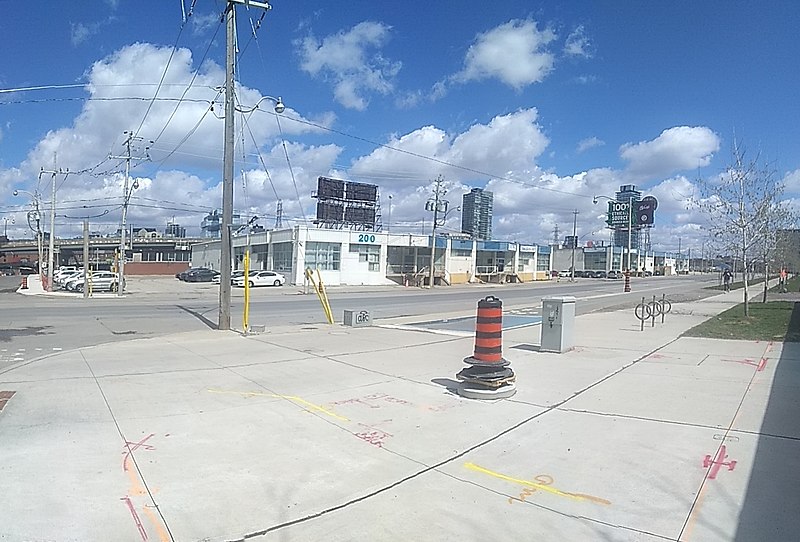 TORONTO – Citing economic uncertainty, Google affiliate company Sidewalk Labs announced that it is abandoning plans to build a high-tech neighbourhood on the city's waterfront. However, the City of Toronto is assuring residents that it will proceed with the gentrification of the city at any cost.
Per Sidewalk Labs' 482 page manifesto released last November, the Quayside project was supposed to convert 12-acres of land into innumerable hot yoga studios and dog-grooming salons. The invaluable amenities were set to be monitored by mass sensors and devices.
"Normally, we would promise to sell off any part of this city to the highest bidder, no questions asked," said Mayor John Tory in a press statement. "But now that Google's Sidewalk Labs is stepping down from the project, we are excited by the prospect of using Canadian architects and engineers to deprive Toronto of the last little bit of originality and soul it has left."
The mayor went on to say, "We no longer have to rely on another country to violate the civil and digital rights of our constituents. By creating a panopticon that follows our citizens' every move, we will be able to build a 'smart-city' from the dregs of this 'dumb-city.' We can even use that mass data to configure the optimal locations for the fusion gastro-pubs!"
"If that means we have to displace thousands of people in order to create a dystopian technological test-bed using human lives, so be it."
Sidewalk Labs CEO Dan Doctoroff explained the company's decision to abandon the project is unfortunate considering the incredible bargain they would be forgoing due to the abysmally low value of the Canadian dollar.
"We were so excited to break ground on an already pretty gentrified city, and use our tech to implement super-gentrification. We had plans to replace the micro-condos with nano-condos. Cold brew cafes would only be allowed to serve absolute zero brew," wrote Doctoroff in an email. "It was a beautiful, generic dream."
"Unfortunately, the longer Quayside was stalled by the COVID-19 pandemic and the meddling of 'concerned citizens,' the more time it would allow the Canadian government to create adequate legislation to protect the privacy of individuals – and frankly that's a risk that our shareholders in California did not sign off on."
Many homegrown companies are scrambling to assemble presentations in order to secure the newly available waterfront property. Several of the pitches heard by the Toronto City Council are vowing to maintain Sidewalk Labs initial guarantee to "collect data from a specific group of affluent, white, and most importantly, marketable young-professionals."
While the original project promised to provide better transportation within the neighbourhood, all new proposals are expected to take into account the existence of the TTC.