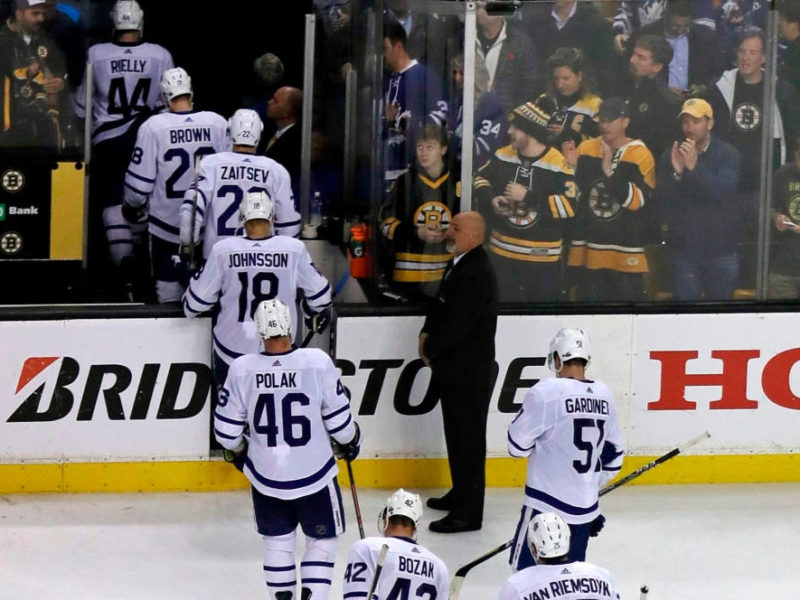 TORONTO – In a unanimous decision The Court Of Appeal For Ontario has declared that no individual ought to be forced to watch the 2019-2020 Leafs play, on account of the overwhelming levels of suffering and pain that such an experience would cause.
"Even in cases where a person has committed heinous crimes, there are limits to the level of cruelty the Crown may impose upon them in response," wrote Justice Sutcliffe for the majority. "And those limits now include having to watch Willam Nylander turn the puck over at the blue line for the 8th time, or Morgan Reilly leave a man wide open in the slot for no reason."
"I weep for those who have already had to endure this treatment for the past month," she added.
As a result of the ruling bars & restaurants will no longer be able to show Leafs games, Sportsnet will have to put a parental guidance warning before the game broadcast, and giving someone Leafs tickets as a present will be punishable by up to 5 years in prison.
The applicant, Jackson Cook, said he was relieved by the decision, but it didn't take away from his pain. "I went to my friend's for some drinks. Next thing I knew I was subjected to an avalanche of lazy backchecking, terrible passes and horrendous coaching. I haven't been able to sleep for weeks."
The only exception to the court's ruling is when Auston Matthews scores, as his goals have legally been declared to be "fucking ridiculous snipeshows bud."
At press time the UN was strongly considering adding Leafs Games to it's Convention Against Torture.