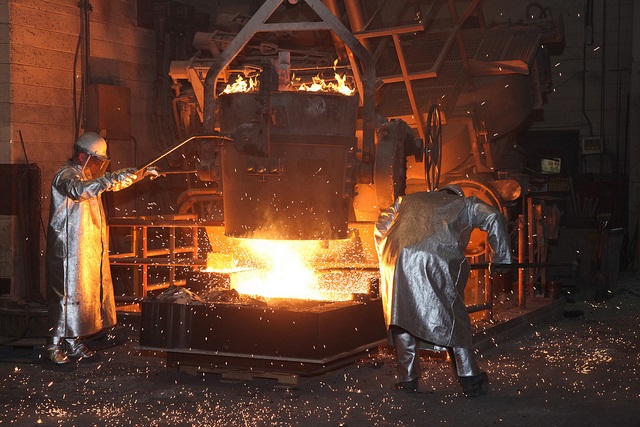 OTTAWA – A new poll by Angus Reid has found that the vast majority of Canadians, while upset about Trump's proposed tariffs, are still pretty relieved he hasn't declared actual war by now.
"Don't get me wrong, imposing tariffs on consumer goods will raise prices and do horrific damage to the economy," said Dave Stalmach of Red Deer. "But frankly I was kind of expecting to see American tanks rolling across the 49th parallel by now, so I'm going to call it a win."
"Let me put it this way: if on November 9, 2016 someone had offered you a deal where the worst thing Trump does to Canada during his presidency is mess with our steel industry, wouldn't you have taken it?"
Trump's shock announcement of a tariff on Canadian steel took many observers by surprise and even led to the resignation of his chief economic advisor Gary Cohn. It did not however create the nuclear winter we've all been mentally preparing for since he announced he was running for President.
"I got really panicked when I saw a headline with the words 'Trump' 'Canada' and 'war' in it, but once I realized it was a trade war and not a war war I was way too relieved to be upset," said Halifax resident Brenda Hoskins.
CBC poll analyst Eric Grenier attributed Canadian's calm reaction to Trump's provocation to our understanding of Trump's instability, as well as a classic case of not giving a shit about steel workers.
"Plus I think we know Trump is likely to change his mind. Abandoning a tariff is a lot easier to walk back than blowing up Vancouver for instance."