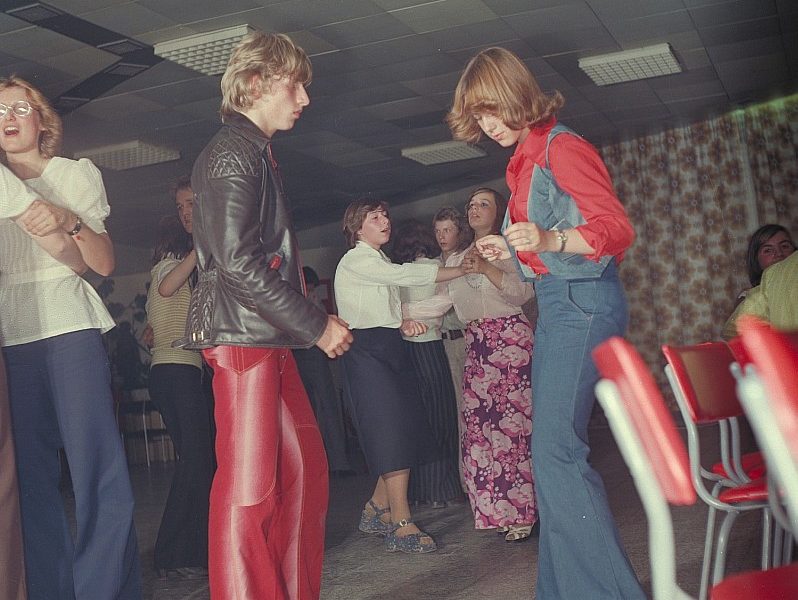 London, ON – Local woman Mona Tucker is still reeling from the discovery of a long-lost family photo album from 1973 that revealed that her mother, Amy, was a fun, popular recreational coke user.
"It's not like I thought my mom didn't have a life before she had my brother and me, but apparently she was like… fun fun," reported Tucker as she flipped through the yellowed pages of the album containing photographic evidence that her mother was the life of a seemingly endless party. "On her 65th birthday Mom balked at the idea of a second glass of Cava, but in this picture she is clearly doing a bump with a dude wearing very tight pants and a tasselled suede vest."
It was the the day-glo yarn art mushroom on the front cover that caught Tucker's eye while she rummaging in the basement of her childhood home. Tucker had been tasked with taking care of the house while her parents went on a historic barn and attic tour of Western New York.
"I was rooting around hoping to find some old photos of my loser high school days for Instagram," said Tucker, who, despite her burning curiosity, had resolved not to ask for more details. "Instead I found out that my mom probably boned Burton Cummings, wore an ivory coke spoon necklace, and hung out with a ton of Soul Train dancers."
Aside from photos, the album also contained a number of keepsakes: a single pressed poppy, a handwritten list of phone numbers for someone named "Toot", and a razor blade.
"Last week she didn't want to see a 9pm movie because she was worried she'd fall asleep in the theatre," said Tucker as she tried to put the album back exactly where she found it to avoid any questions. "Oh how the mighty have fallen."
At press time, Tucker had just stumbled upon a copy of her father's diary from the summer of 1975, when he apparently lived in Medellín, Colombia.