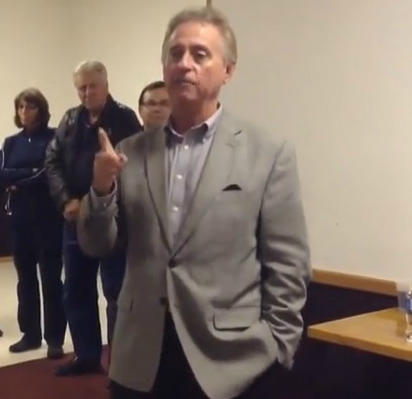 MOOSE JAW – Conservative MP Tom Lukiwiski denied calling an NDP female politician a whore, insisting he used the words "dirty slut" instead.
Lukiwiski was quick to blame what he calls the 'liberal media' for misquoting what he said, which was captured on video.
"Once again, I am a victim of the CBC," Lukiwiski explained. "I definitively said 'slut', not 'whore.' Why would I call her a 'whore'? The NDP don't have the entrepreneurial acumen to be prostitutes, so that's why I used 'filthy slut' instead."
The Tory MP, who previously apologized for being caught making homophobic comments on camera, insisted that he supports women in politics so long as they don't run against Conservatives or "fine gentlemen."
In response, Rona Ambrose has accepted Lukiwski's explanation for using that term and didn't want to ruin the Conservative Party's celebration of International Men's Day.