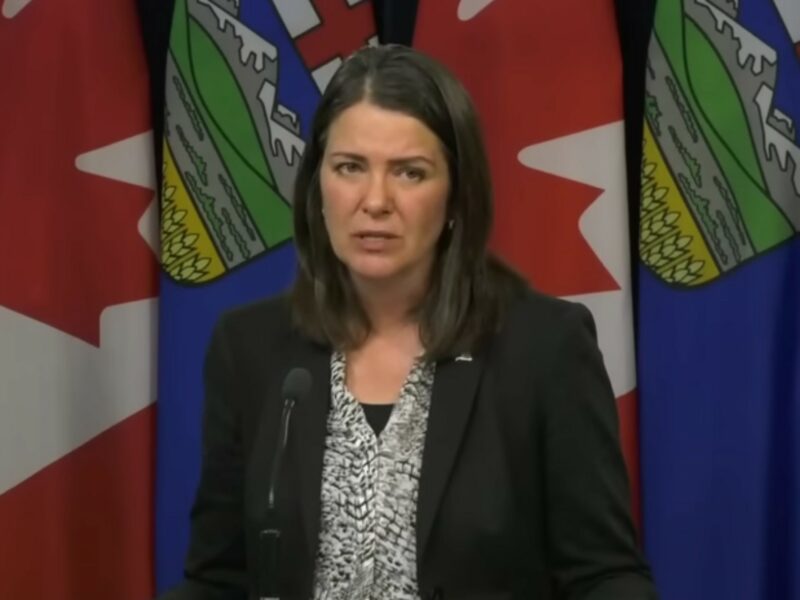 OTTAWA – In the wake of Danielle Smith's re-election as Alberta Premier, the other Provinces and Territories breathed a sigh of relief that, if nothing else, they can continue to shit on the Province of Alberta to make themselves feel a little bit better.
"Between Toronto falling into a state of decay and the Leafs leafing once again, it's been tough times," said Ontario resident Dalton McDaniels. "But for the next four years I'll be able to say 'at least we didn't elect the vaccine equals Nazi lady,' and that makes my heart warm."
"Not like Ontario would ever elect a polzaring right-wing figure with a history of saying controversial things," he added.
Smith won her election campaign by committing to a disciplined messaging strategy that convinced voters she was not the same lunatic who had been saying crazy things on the radio for the last 3 years. Now that she is securely in power she will almost certainly undo all that work and go back to talking about things like an Alberta exclusive oil pipeline that just circles the province, or declaring that people who get the flu shot are worse than Genghis Khan. At least, that's what residents of 9 other Provinces are hoping for.
"You know how when we were kids there would be one friend that was just a total fucking idiot who would do things like shoot a bottle rocket from his butt and stuff. And then you met his brother and he was somehow an even bigger idiot? Well let's just say Saskatchewan is glad to continue having a big brother like Alberta taking the heat off us," said Martin Hudson.
"Honestly I don't even know who we would make fun of if Alberta ever got its act together? Manitoba maybe. But that would require knowing anything about Manitoba," added McDaniels.
When reached for comment the residents of Alberta who didn't vote UCP advised they were a little too busy gearing up for the pending fights over trans rights, education, healthcare, taxes, succession and general decency to worry about being laughed at.